Recent Forum Posts for Sopheroo
Limit: 20 - 40 - 60 - 80
The cooldown time is fine. It's not Millionaire Center or Token Shop, where the cooldown is TWELVE HOURS.
Reduce the 2 hour wait to 30 minutes and we're in business.
@past stop tempting me with that cloak of midnight, omg D: i want it, but i can't justify buying csc right now, since i'm trying to slow down (ur the devil)

Link to [S]Privates for fixed prices (wings, cloak) + buyback
Three of the pieces are under 500K and four of them under a million so no, they shouldn't be all put in the crystal shop, because the cheapest ones will just rot there forever and the last thing the crystal shop needs is more junk. Everything but #3 is still something that can be bought normally, they're around 2-3M...I think the highest not being #3 is around 5M . #3 is indeed grossly inflated.
@ambercat I already have too much widgets in my sidebar. Too much clutter! D: But you're a sweetie for reminding me of it, though
@dreamsinpink And several hundreds of them in galleries. The invitations are not going to run dry, and with how high the price is, a lot more people might be interested into selling theirs. I'm nnot saying "go ask people with invites in their galleries if they'll sell them to you" but watch shop search. A lot more than 33 invites will be there if the price stays high

Link to What the heck is going on with the price of Subeautique Invitations??
actual good suggestion there
Quote By @SuperCelloChicK:
Note: Centropolis vs. Centropolis Lower West Side - Which is prettier? Centropolis. Why? It has a pretty pretty picture.
Centropolis vs Centropolis Lower West Side. Which is more useful? Lower West Side. Because I go to the item directory building when I meant to go and do Saggi's quests
Also, post your pretty items galleries! Mine is there! It's hard for me to choose, because I have a massive gallery composed of 80% food items, but I have favorites!
What about you?
@natasha Of course! Separating for you right now!
Thanks a lot! I have 26 lots left right now!
Make the items themselves clickable again, please. I am not fond of checkboxes, but if I can snaplink everything I need, it will save me so much time!
Quote By @DallasDanielle:
Something needs to be done to stabilize the price of those invites. They fluctuate way too much.
Browse the site more! I got three invites in the last 24 hours.

Link to What the heck is going on with the price of Subeautique Invitations??
@Belladonnareed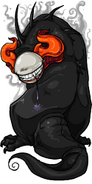 It's based on one of the morostide hexes
restocking in the official shops
@volatile Sure, just go and offer :)
For a 2K quest Thank you for bringing me these items! Here is your prize: 2,346sP AND You earned 1 QuestPoint! You can spend it here! AND Plushie Makers Kit AND Nuclear Orca Plushie A quest point AND a valuable item? Sure, why not?
Wearables cannot be books anymore, so these specific items will not be made readable
Selling everything in trades! Everything over 300K is 20% off, except the CSC. Otherwise, everything goes. The price in trades is the price with the discount already calculated for you. Taking pure only right now. :) Spotlight
omg, these panda locks are so cute