Recent Forum Posts for Folara
Limit: 20 - 40 - 60 - 80
Claim! I used to love this game, so glad its back! C: I'll get to your pony asap ♥ @lava Arctic Sunrise! I'm sorry I'm terrible at hair :C Which is like, the most important part of a pony xD She controls the sun c: /headcanon For me, how about Sunshine Ray, female, any pony you deem fit
@Deku askgfakjsf omg he's so happy! What a perfect pony for that name girl. Thank youuuu ♥
Aww its over too soon! Update me with your final counts for those who participated! c:
Omg guys. Thank you so much. I got the achievement! That was so fast, I'm seriously so grateful! I'm gonna start kissing you all back now C:
ehehe thanks guys! @Kenny you can always come and claim your free overlay anytime C;
Hello fellow undead, and living, forum goers! I am quite close to reaching 1000 kisses and I don't want to wait another year to get the achievement! I realize this is incredibly late but it's worth a try! I have about 150 more kisses to goGot it! If this gets enough interest I'll let it last until the event is over. The top 3 people will receive a free overlay from me! My limit is only excessive clothing and redrawing, but I'll try anything. Post your kisses here (you can keep them in one post or several, up to you) and keep count! I forgot examples! Feel free to look through my overlay photobucket C: These are not full redraws, only pet base edits! And if you can't think of any overlays you need now, you can always win one and claim it later c: I look forward to what this will bring! Thank you for any interest and kisses, I'll do my best to kiss back as well C: #folara
A character from my favorite series ♥ Originally I had chose the name for another game I was playing, after finishing the book she was in. It was available and it stuck with me ever since. It used to be weird seeing her name as mine, but it's become a part of me so much now that it's weird to see "my" name in the books! xD
@Silvermoon It's just very uncertain right now so it would be best if you wanted to to find someone else to do it for you because I don't want you waiting for me when I have no clue if I'll be able to or not
@Eco @Deathskittles @STARK @Silvermoon @bloodghoul2 I am so unbelievably sorry you guys I can't even believe I'm doing this again x__x Life is asking more of me and I'm having no time to get on the computer anymore. I feel awful for telling you guys I would do your overlays and I hope you can forgive me ;_;
@Silvermoon I can do that! You want the darkmatter and aura removed right?
@STARK Ahaha it's a really fitting pose I believe also! You're soso welcome I can't wait to work on him c:
@STARK eeee of course you can! You know what, I'd love to try it! If I have any questions I'll be sure to ask you C: This guy is totes a badass so I hope I can do him justice as a Feli xD
@Deathskittles I'll try it out and see how it goes then! C:
@Deathskittles I can do this for you! You want him all dark gray except for the blue hydrus markings and fading to light blue on the tail right? I'll try the flame wisps and the brass/hoofed leg! They sound very fun to do actually c: Do you have a preference as to which legs they might be? It's completely up to you payment wise, I'm just doing these for fun C:
@Eco No problem! I can do that c:
@Eco You're very welcome! I don't think I'll make a limit because I'd feel bad denying anyone xD But thank you so much, it makes me happy doing these also! I have found a niche in Subeta and it's overlays! xD
@b_lee98 D'aww I'm so glad you like them! I'm glad to be doing them ♥
@b_lee98 How does this look? C: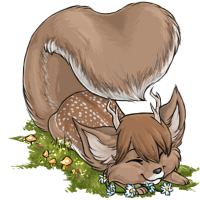 @b_lee98 Coming right up! C:
@b_lee98 I think I can do that! I can do either/or since I've already made an overlay without the flowers, so whichever you prefer c:
@caligulasAquarium It's not a problem! I'm glad you like it ♥
@Eco You're very welcome! I'm glad you like her C: Here's her with no ear tufts: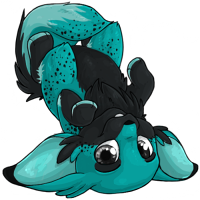 @caligulasAquarium How's this?
@b_lee98 Aww thanks for the gift! STRUT THAT STUFF!
@b_lee98 You can do anything you want! I'm happy to be able to make you an overlay ♥
@b_lee98 I'm glad you like him! Girl save those points to make your pet's page purdy 8D
@b_lee98 Oh my god I'm sorry I completely blanked and forgot to do the back legs! I shouldn't do these while I'm so sleepy xD Better? C: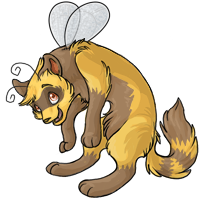 @caligulasAquarium I'm all finished, but that mirror doesn't fit well in the hand
Is there anything else you think I could put there? Edit: The
is in a good position so he'll be looking into the mirror if you'd like that one. I can always make it a different color too! @b_lee98 How does this look? c:
@Mulan You're welcome! c: @b_lee98 I'll try it! c:
@Mulan Aw don't be scared hun! I'm happy to try anything c: I know how it feels to want a fan pet to be perfect
The scar wouldn't resize well so I hope it's noticeable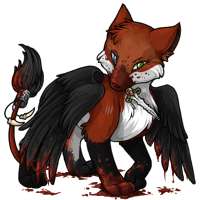 @Mulan Sure! Did you want like a claw mark (like three lines) or just a regular line? I want fan pets to be perfect! 8D And don't be afraid to tell me everything you'd like on an overlay! I'll let you know if I can't do something c:
@Mulan You're welcome! And I do c:
@Romance You're welcome c:
@Mulan Yay I'm glad! C:
@Romance Like this?
@mulan How does this look?
@Romance How's this? c: The book was kind of positioned awkwardly so the best place was to lean it on his tail xD Let me know if you'd like anything changed though~
@eco How does this look?
@Soul You're very welcome! Thank you for the tip! ♥
@Rosleiin You're welcome! Thanks for the tip <3
@Mulan I'll look around and see what I can find c: @Rosleiin How does this look? I added the pink rose in her mouth but if you'd like it somewhere else/gone let me know c: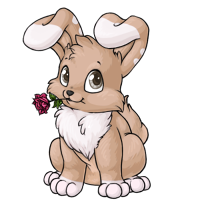 @Mulan I can definitely try! I don't think I'll have a problem making him a fox, but I had a similar request with the white wings and I'm unable to make them white :c And depending on the item I can probably add it too! If you want you can just search around Subeta or SubetaLodge with the keyword "dagger" and find something you might like and let me know where you'd like it c:
@Mulan Of course you can! c:
@Aeanoid You're welcome! I'm glad you got it c:
@Soul Like this?
@vanilla_ Aww yay I'm glad he likes it c: You two enjoy them!
@vanilla_ No worries! Glad I could help c: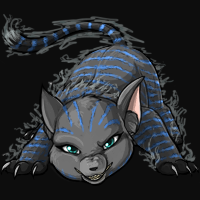 @soul Aha I tried! Does this look okay?
@caligulasAquarium Sounds good! I have a DM Mahar base with crystals and the matter removed already so it shouldn't be too hard c: Do you want him looking at anything in his hand like he is with the Dark Matter? @mulan I'm sorry but I'm not able to do your overlay :c It's a bit too much redrawing for me at this time! @vanilla_ How does this look? Let me know if you need anything changed c: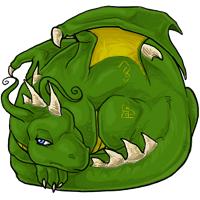 @caligulasAquarium I'm sorry, could you be a bit more specific for what you'd like done? I want to make sure I'm able to do it xD @Eco I'll see what I can do! c:
@vanilla_ Aha sure thing! @chess 8D Great! @Eco D'aw I'm sorry hun but I don't think I'd be able to make that one very canine-y! A bit on the very complex side xD @Celtic I'm so glad! Thank you for the tip ♥ Enjoy it!
@Yukimiko Great! You're very welcome! C: Thank you for the gift ♥
@caligulasAquarium What all would you like done exactly? Just a recolor, stuff removed or added? @chess How does look? I tried to match the style with the tail so I hope it's okay xD
@Yukimiko How does this look? Sorry I couldn't get the helmet on there :c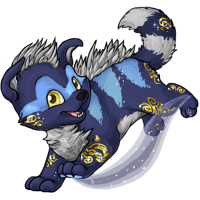 @celtic How's this? c:
@Celtic Just the white markings added? Can do! c:
@vanilla_ I'd be happy to do this! I love surprises 8D Did you mean you wanted the spikes on him an ivory color?
@Soul Hmm that's an interesting one! I'll try it, but I don't know how well I'll be able to do it xD That pet has an awkward face xD
@Soul Of course! c: @vanilla_ You're very welcome! Thank you for the gift! ♥ Enjoy him c:
@Rosleiin I can recolor any of these poses c: There aren't any poses really similar to the one you drew, but maybe the Angelic Kanis would work? @vanilla_ Bleh the Feli's mouth is really weird
Tell me how this is: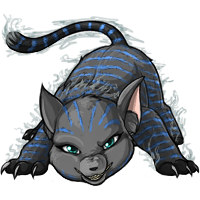 @Shaxxire Aww you're sweet! I do have a couple overlays in line already so xD But there are times when I have nothing so keep a lookout! I've got a trade set up c: Thank you so much sweetie! <3
@Zlitchy You're welcome c: aslfjadjlfh thanks so much for the gifts! ♥
@Shaxxire Great! And thank you so much, I don't hear it often enough! 8D @Rosleiin Sure thing I'll try it c: And specific pose you'd like or just the Common Kanis base?
@Rosleiin I'm sorry I don't do full redraws! :C Best I could do is a recolor~
@vanilla_ I'll try it! @Shaxxire I'm glad you like her! 8D How's this for her eyes?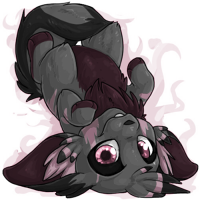 @Shira D'awwww you're so sweet! You know if you ever need an overlay I'd be happy to do it also! ♥♥
@Ice_Angel You're very welcome! Enjoy
@Zlitchy How does this look? c: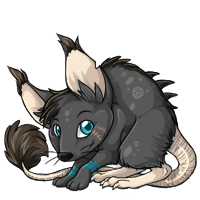 @Zap D'aw thank you! I'm sorry but I wouldn't be able to make the wings/tail poof look good in white since they're so dark to begin with :C @Mulan Eee more horsey overlays! I'll try it but I can't make any promises because I may have a little trouble with all the redrawing :c @Yukimiko So the Blacklight Terracoon recolored Galactic right? I think I can do that! I'm not too sure about the helmet since it requires redrawing but I'll see what I can do! And in advance to all of you, I'm sorry for the wait you guys may have! As in my first post I'm still limited on time and I try to make sure these overlays are perfect down to the last detail so I do hope the wait is worth it!
@ICE_ANGEL How does this look? I had trouble using the fire on the feet from the original image so I stole some fire from another pet xD I hope it looks all right!
@VANILLA_ asljdfhlk I'm terrible at smoke! Let me know if you'd like anything changed~
@SHAXXIRE How does this look?
@Zlitchy Aww thanks for trying for me! I know some artists will usually put up the bigger versions and some take longer than others xD I hope it comes out eventually, I absolutely love that pet!
@chess I would love to do this! You came to the right horsey girl C: I'll try my best with it (I wish the big base would be put up ;c)!
@Zlitchy I can try that! I'll add it too my list c:
@Shaxxire I'm glad you love her C: How's this?
@Shaxxire Ahh I like how this one turned out c: What do you think?
@Eco You're welcome! ♥
@eco How are these? Let me know which parts you like and I'll put them all together in a final version aha
@Tempest You're very welcome! Thank you for the gift! ♥
@Tempest Like this? c:
@Ice_Angel Yes it is! As long as the official information is there (Pet name, color, species, and owner~) it's perfectly all right c: @Tempest It depends on the item, but most usually yes!
@Ice_Angel Thank you! I can do that c: I've already got a Glade Telenine without flowers so half the work is already done! xD Did you want fire on it too? @MZD I'm sorry but I'm afraid that clothes and hair like that are a bit too much for me to do right now :C @vanilla_ I can probably do Melancholy! I'll stick to this overlay for now as it seems I've gotten a lot more requests this time around! xD @Eco asjbfaskjdf I'm so glad it turned out great! I don't mind doing some changes c: And I totally forgot about the markings, sorry about that! I'll get to work on it when I get home later c:
@Shaxxire It sounds like a lot of fun c: I'll work on them throughout the next couple of days in between work xD
@Shaxxire I think that's definitely still doable, I love doing realistic markings c: Do you want the Telenine characteristics to stay (fangs, spots, spikes) or be removed?
@Shaxxire They both look fun to do! Do you only want recolors on them? And were you looking to keep the fire color for Wolf or have it recolored to one in the color scheme you gave me?
@Shaxxire I'm glad you love him! C: Go ahead and request another overlay if you'd like and I'll see what I can do! Super complicated might not make it but we'll see xD @eco I don't know what it is about this pet that makes me say yes to anything, but I oh so love it! It has really awkward canine anatomy but I hope you like it anyways! xD
@Shaxxire You're not a pain! Does this look better?
@Suiicune No problem c: Enjoy your overlay!
@Suiicune Great!
I'm not comfortable with a lot of clothes yet unfortunately :c And I have limited time to work on these so I don't think I'll be able to try out much in terms of clothes. I'm sorry!
@Shaxxire @Suiicune Two done! Let me know if you guys would like anything changed c:
@Suiicune I'll try it! Like the others it will take me a while since I might not have much free time for a while! But I'll try c: