Recent Forum Posts for Jinxvos
Limit: 20 - 40 - 60 - 80
claim
claim
claim!
Thank @Andie I will start working on it again.
Oke my first custom wearable and it is a very simple one, but i like it
I am working on a few other things but i'll start off with this one. 600 csc per item. first come first serve. ill be putting these in order of newly listed.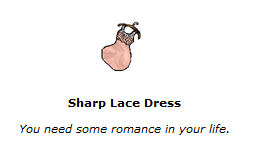 Thanks guys, today i got the white, gold and 2 times green. Two to go
@TheJ Thanks, i can't sell it cause it is already in my plushie collection
thanks i didn't think i would get it this season but somehow i got lucky
@Janneke2705 Sorry i can't help you cause i don't have any knowledge about this subject. But why don't you check the Internet? You can do price-checks and read the reviews from other customers.
@pumpkins The way i price millions/2 digit millions is i also have search shops open and after i price them i use the search shop. If i priced them wrong i'll see it immediately and can change it. Works for me cause i also mis-price sometimes. Good luck
&
& 2x
&
2x
1x
2x
2x
1x
OMG it takes ages for a shop to load for me AND i can't use the backspace button. Restocking is not nearly as much fun as it was a week ago....
@jila i wonder if there is still a slot open for the Kimono Jacket... If so i like to claim it.
@Nouveau i wonder if there is still a slot open for the
If so i want to claim it.
I don't have one, good luck finding one though
2x Yay finally