Recent Forum Posts for Virus
Limit: 20 - 40 - 60 - 80
@Slenderman Yes, from last year I remember seeing all the items under my tree and under each item it told me who sent it. So yup when the 25th comes you'll see your goodies and know who sent what.
@Winchesters Thanks, it's an older achievement and I thought getting to 100 was a pain... I'm lucky though I got the faeries achievement back in 2011 when it was released. Ah the joys of having like 500 faeries hoarded away from previous years.... only time I've ever really been lucky with an achievement.
Yum... not! Feed 250 Black Candy Bars to your pet! You have this achievement! Oh my GOD finally!!!!! I swear this one took waaaaay longer than it ever should have!!!
@MrCool --Well I'm sure she'll hit that tier soon enough, here's hoping you get a lot of boosters and great BQs so she'll make it before the end of the year! And keep trying with the castle, I'm sure you'll get your first win in soon enough! @Walrus --Ah sorry to hear that... man I hate when that happens for any challenger....
@MrCool Wow Claire seems to just keep getting stronger and stronger every day, congrats to both of you!

Edit:

Also since this Friday it the big Friday the 13th where Careapier shows up, anyone looking forwards to that monster?
You rip open the giftbox to find ...
Why did the chicken cross the road? She wanted to lay it on the line! Chicken Mask from Anonymous! XD That.... made me giggle.... thank you!
You rip open the giftbox to find ...
Oh no it's seems like you have a virus! I wonder if these might clear things up or was the something else? - Sugar the elf-ette Iced Peppernuts from Anonymous!
Hehe thank you!

Link to Sugar the elf-ette
Mmm out of the entire weekend of Quentin Quests all I got was 4 amulets on the first day... the last 2 days got me nothing but junk. Mage has been stingy as well. :/ Ah well, guess it's off to beat up the challengers and hope for more amulet drops.
You rip open the giftbox to find ...
Happy Luminaire! The dragon trainer Orange Strand Lights from Anonymous! -- You rip open the giftbox to find ...
Hold your ornament close, and ask Melody for a blessing. It may be for yourself, for another, or for the world in general. Place your wishes within the ornament. When you are ready, step forward and place your ornament on your tree, and may your holiday wishes come true! Have a Happy Luminaire! Pink Crystal Ornament from Anonymous! Thank you so much both of you!
You rip open the giftbox to find ...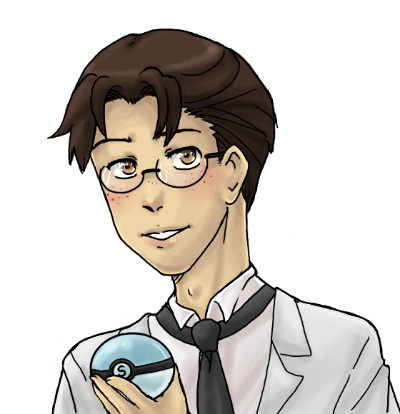 "Excuse me, you're Virus, right? I'm Professor Sumac's assistant! The professor instructed me to bring you the Pokemon Mudkip as your new companion. Though....I would say he's a little Naïve, he's sure to be very loyal. Take good care of him!"
Water SubetaBall from Anonymous! Ahhhhh omg ;___; SO CUTE!!!! Thank you so so much I'll love them forever and ever!!!
It would be awesome to have Monthly Challengers but instead of weapons in 2014 maybe they could drop scrolls or special modifiers for the weapons? I don't know x__x but I do love a lot of the ideas mentioned here!
@Facade Just so lovely omg! ;__;
Again I love today's items, they're wonderful!
And so cute!!
Achievement Earned! Plushie Collector Collect 2,000 Plushies.
Alright awesome!
OMFG .... ...... -dead from laughing so hard-
Dallas --You are amazing!
I love it
I had a good laugh when I saw it!
@Ozzy --Yay congrats so much!!!! --- BQs were awesome, I got Saggi 3 times (last 2 battles one after the other which was awesome) GE showed up twice along with a bunch of VH challengers. It was great! In the end: 19k EXP for Dameon! Woo I love it!
You rip open the giftbox to find ... Curved Snippet of Paper Oh hello there! I didn't see you come in, I do appologize. Welcome to the world of Pokémon! Who am I you ask? My name is Sumac. But everyone calls me Professor Sumac. I am the Pokémon professor here in the SUBETA region. So, Virus, are you ready for your own Pokémon adventure to unfold? But before you go running off you can't just go alone. I want to give you a friend; a companion to keep you company. I can see you already know a little about these creatures; so I would like you to choose your life long companion. You may choose one unevolved Pokémon, and I will have my assistant deliver it to you as soon as possible. ---- Oh wow this is exciting! ...I'm sorry to be that person but I choose Mudkip.... ;-; no no please come back it's not because of the Meme... I just love them... T____T WHY DO PEOPLE RUN FROM ME!!!?!?!
But seriously this is lovely!
@Betty Congrats so much on the change, very nice!
@SHIBITO I love ya girl ;-; I always enjoy our chats and you will always have my support 100%!!!