Recent Forum Posts for Nhyra
Limit: 20 - 40 - 60 - 80
I made myself a lil' maticore Edit: Also, @FELIX! Have you used oil paints before? I'm just curious because I've never seen someone paint a canvas from left-to-right before. (And unless you're using it already, try using a medium like galkyd to help the paint dry faster, it'll make them more fluid too)
I'm still alive, just busy. Have some art
A Manticore
Commissions of one of my species
Some freaky creature sketch
Thanks everyone! I'm glad you like my work. Should I create a ping group for this topic or something? What even is a ping group? How...how do forums work... I got a few more doodles to post, please enjoy. I figured I'd post some humans, since @wolfpack mentioned them. Humans, I do draw them, indeed!
Some Gamzee from Homestuck, I figure a couple of you may know him. I'm assuming it's okay to post this since he's only wearing a codpiece, and nothing actually lewd is going on?
And a self-portrait of myself, but in Monster Hunter armor I designed! Believe it or not this was a school assignment. If you're not playing Monster Hunter, do it. Do it right now.
Quote By @Shalashaska:
@Nhyra Pft. No. Just no. Your knowledge and execution of anatomy and your command of lines is phenomenal. I'm always in awe of people with colour coordination *would only ever use white, black and red if given the opportunity* I need a creature that needs art so I can have an excuse to try and commission you XD I love the grey+orange mix, and you use them so well, but sadly my only creation with that combo is a machine P= that said I will be needing art for one of my pets soon if you are taking commissions at all. I take it BeastofOblivion/Allison Theus is an inspiration of yours?
Ah!! I'm flattered. Your words are too kind. Honestly I must admit to being really quite atrocious with colour schemes, most of my palettes come from birds or are monochrome with a dash of bright saturation. I feel I am getting better at it though, as opposed to a few years ago when I made everything red and white. I am taking commissions for smaller pictures like the Pokemon (or the experiment) I've posted, but I want to wait a bit before taking anything too big, as I still have some larger pieces in my queue. Last but not least, Allison is definitely one of my inspirations. I've followed her for....over nine years now? I very long time! Her work is wonderful, and she's a pleasure to chat with as well. I can definitely see a bit of her influence in your work as well, if I am allowed to venture a guess! EDIT: Some new art! And a few pings to hopefully keep this thread going. @Shalashaska, @NineInchNails, @icicle
Is it considered outdated to have a fursona Because whoops
And another commission, figured I might as well post it up here. The creature's name is "Loeki", apparently.
@Shalashaska I was actually thinking the same of your work! I stumbled upon it earlier, I think you are the amazing one here! And if you like those beasties have no fear, they tend to be all I draw in my free time. Case in point....
Postin' here again! Live my baby thread, live.
Commission for
oddishness! It was a ton of fun to do, I am quite pleased with how the lighting came out.
@NineInchNails, @ErisAmbrosios, @ShotgunSniper, @chelseamarie Thank you everyone (am I supposed to be pinging people individually here, or can I just make regular posts?)! I've been caught up in schoolwork recently but I managed to dig up a few more doodles to share. Some are kinda old but I'd like to keep this thread alive.
Another one of my critters, I actually really hate how this turned out nnnnnnnnnnnngh
A commission I took a few months ago. I still quite like it. The character obviously isn't mine but she was a blast to draw.
One of about 20+(?) adoptables I've made. I like things with pointy ends and poofy necks, as you can see. Someone on dA already bought this design, but I'm posting it because it's one of my favourites. Also I should probably letcha' know that nothing on this thread is for free use, reference or otherwise, and all creatures drawn are either copyright myself or their respectful owners. owo/ P.S. YOU CAN CLICK THE IMAGES TO EMBIGGEN!
@Aeon Marceau is a kickin' cool name
@ShotgunSniper Aw thank you! I hope I don't run out of stuff to post. Here is one of my beasties, I'll just toss it up here.
'Eyyyyy Subeta! It has been a while since I've posted any of my artwork here. I decided to make up this little thread both to show my drawing and to encourage me to draw more, so I'm going to try and post every day. Plus it'll remind me I'm still on this site because while I quite like Subeta, I tend to forget that it exists. Anyway! I'll kick it off with some Pokemon.
Snivy
Aaaandd Charizard
@TEMPORARYPLACEHOLDER Alright, I see what you mean now. I agree with you on religion being incorrect in terms of evolution, space, etc. And honestly I'd lose respect for someone pretty quickly if they denied them as well. However, what about the basic point of there being a god, since it's possible to feel there is a higher power without believing that we just spontaneously "appeared" or a man had two of every animal on an Ark? Also, there's the fact of how long ago many of these religions were founded long before our current scientific abilities.As we continue to progress, I understand the need to accept evolution and plate tectonics, but I see nothing wrong with believing in a god as we haven't proved/disproved it. People interpret their religions differently, and they can be shifted to accompany the times and science without being "wrong".
Quote By @temporaryplaceholder:
What if I carefully criticized religion not simply for differing opinion, but because I found parts of it that are contradictory and wrong? Should I then still be expected to still respect someone? If so, why?
Wait wait, are you saying that is someone holds an opinion different than you, you will automatically begin to lose respect for them? Granted there are some opinions which are foolish, like Lypsyl said about the Earth being flat, but what about religion? Religion isn't a matter of intelligence, it's a matter of personal choice. Granted "opinion" might not have been the best word to relate it to. My mistake.
Quote By @temporaryplaceholder:
Do you mean to say that people should be respected, or that opinions are to be respected?
People.
Quote By @BlocksBlocksBlocks:
@Nhyra Other than those situations though, I really think people should just suck it up and understand that everything is ridiculous/wrong/stupid to someone. And that's OK.
Everybody is going to have their own feelings about something one way or another, and yes, people can have their own opinions. But they need to be respected. I'm sorry if I'm reading you wrong here, but it look like you just look down or religion because you don't follow it. You can have your own opinion, yes, but if you're being disrespectful of others just because they don't agree with you, that's not a matter of you challenging something sacred, you're just being rude.
@BLOCKSBLOCKSBLOCKS While religion has been used and unfortunately misused, the fact is that many people, be they radical or not, have a very strong attachment to their beliefs. More often than not, a person's choice of religion carries is a very strong and personal bond. It's very sensitive, and because of this a simple debate can easily cause someone distress. I'm trying to think of an analogy here, it's like someone insulting a favorite band. It's not the fact the subject as a complete and utter whole is sacred, but it is sacred to the people who practice it. I'm a bit scatterbrained right now, if I'm being confusing I'll try to reiterate myself.
@AZARYTH Not sure if you missed my messages, but your commission has been finished for a while. ;n; I haven't received payment/approval for a couple people, just double-checking everything is okay.

Link to [Takin' Offers] Linearts and Full-colored Sorts of Things
Claim.
Claim.
Claiming like a wild beast.
@Kitten Ah, very cool! I'll see what I can whip up.

Link to [Takin' Offers] Linearts and Full-colored Sorts of Things
@Kitten Sure can, and I've put you up for a slot. What sort of spider-y things might you want though? Extra eyes, fangs, legs, the like?

Link to [Takin' Offers] Linearts and Full-colored Sorts of Things
@Kitten Yes indeed. c:

Link to [Takin' Offers] Linearts and Full-colored Sorts of Things
@Kitten Yesss yes I do I have many slots.

Link to [Takin' Offers] Linearts and Full-colored Sorts of Things
@Lady_Marmalade 1.5 mil, I think we said? c: I have a trade up for you to bid on. I'm glad you like it! And no worries, it wasn't too puzzling.

Link to [Takin' Offers] Linearts and Full-colored Sorts of Things
@Abaddon Ah! Thank you for the ping group! And I'd gladly pay USD for you work, it's adorable. I'll go ahead and join and pester you no longer. cx
@Abaddon I meant lurk the forums, if you ever do open them in the future.
I think I just might lurk until you open full color chibis. The eyes are so adorably hypnotizing.
@Zhay @Azaryth @Lady_Marmalade GAAAAHHHHHH. I finally made time to get all these babies done, I'm so sorry for the wait! ;m; I'll go ahead and post them below, with watermarks, since they haven't been paid for yet. Once I receive payment, I'll get rid of the mark. For Zhay! In a link, because it is large.
For Azaryth!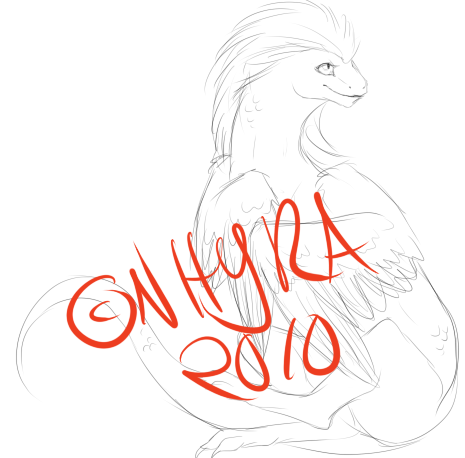 And for Lady_Marmalade. I was a bit confused, so I just made a normal anthro, what I do best. I hope you guys like them! And I'll set up trades for payment ASAP. Thank you for being so patient!

Link to [Takin' Offers] Linearts and Full-colored Sorts of Things
@Lady_Marmalade Alright, I can do a quick anthro sketch of Kupiid for 1.5 mil, if you'd like.

Link to [Takin' Offers] Linearts and Full-colored Sorts of Things
@Lady_marmalade Oohh, I see. Now do you mean anthro, like a were sort of thing, or gijinka, where's it's human but has the animal accessories/costume sort of thing?

Link to [Takin' Offers] Linearts and Full-colored Sorts of Things
@Lady_Marmalade I'm a bit unsure what you want me to draw. Flygon but...not flygon? And what is Kupiid? Also, 1.5 mil is a bit...low. Especially for a human, they're not my strong point.

Link to [Takin' Offers] Linearts and Full-colored Sorts of Things
@Latham My current offer is 15 mil for lineart, but I'll go lower than that. : oh I'm not entirely sure how much to charge, so throw a price at me and we can work it out.

Link to [Takin' Offers] Linearts and Full-colored Sorts of Things
@ZHAY @AZARYTH I'm chewing through my queue of work and wanted to let you guys know I'll be having your commissions very soon. Also, Zhay, you can go ahead and send payment before if you'd like, or wait until after, I'll just have the work watermarked and then remove it after I receive the Paypal message. And back into my art hole I gooo~

Link to [Takin' Offers] Linearts and Full-colored Sorts of Things
@DOC-ROE *hugs back* I've missed your style, and I hope you manage to find a way to do some more graphics soon! Computer-hopping seems like a good idea, I had to resort to that method for a few months when my computer went down. cx
@Azaryth Dragons are my specialty, actually. c: Aside from canines. I've put you up for a slot, and I'll be sure to give him plenty of gems.

Link to [Takin' Offers] Linearts and Full-colored Sorts of Things
@ZHAY I put you up for a slot, Mr. Savior of Humans. :U I'll let you know when your lineart is done. Also that gecko is adorable djskfdjsg I've always one.

Link to [Takin' Offers] Linearts and Full-colored Sorts of Things
@FASHION Okay, I'll send over an smail with it once I've got it all down. c: Thank you for commissioning me!
@FASHION Alright, that sounds good. c: Would you like me to send you sketch for approval, or just the finished work?
@FASHION I don't either, I'll just play by ear. What sort of size image would you like, mostly? I'm assuming full-colored and whatnot, so...between 15-20mil, if that's not out there?
@FASHION I might try this sort of thing on, I suppose. I have examples of my work in my deviantART, or you can check out my thread. Haven't been on Subeta in a while, so I'm unsure of prices. XD I usually sell small single-character full-colored work for $10 USD + $4 and extra character, so...whatever that may translate to in sP? Man am I making a fool out of myself. Smail me if you're interested? Good luck as well. c: