Information
Kazuhira Miller has a minion!
Big Boss and Grey Fox
the
Pair of Lovebirds
Kazuhira Miller
The
Reborn Escalade
Owner:
Gamexpert007
Age: 1 year, 1 month, 1 week
Born: April 9th, 2012
Adopted: 8 months, 1 week, 3 days ago
Adopted: September 12th, 2012
Statistics
Level: 7
Strength: 15
Defense: 15
Speed: 15
Health: 15
HP: 10/15
Intelligence: 0
Books Read: 0
Food Eaten: 0
Job: Unemployed
Basics
Real Name:
Kazuhira Miller
Nick Name:
Kaz, McDonell Benedict Miller, Hell Master, Master Miller
Current Age:
D.O.B:
Zodiac:
Gender:
Male
Nationality:
Japanese American
Religion:
Language:
Japanese and English
Occupation:
Sexuality and Looks
Height:
178cm
Build:
Slender Toned
Hair:
Blonde
Eyes:
Blue
Complexion:
Olive
Orientation:
Straight
Status:
Single
Romantic Interest in the Subeta World:
N/A
Personality and Mentality
5 Pros:
5 Cons:
Educational Background:
Mental Illnesses:
Short Term Goals:
Long Term Goals:
Ruled by Logic or Emotion:
Intelligence:
Other
Likes
Disikes
History
---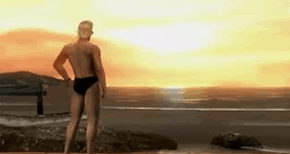 Present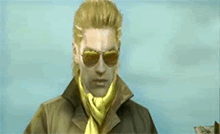 Miller Gear Solid: Peace Walker
Kazuhira Miller, also known as Kaz, McDonell Benedict Miller, and Master Miller, was the second-in-command of the Militaires Sans Frontieres during the mid-1970s and FOXHOUND's survival trainer during the 1990s. He was well-read and possessed a vast array of scientific knowledge.
He is Big Boss's left hand man and close friend. Then when Big Boss finds and recruits Grey Fox (who becomes his right hand man), Miller trains Grey Fox and in the process, under take secret missions together. In the end, Miller leaves the MSF and ends up training Solidus, then promises Big Boss that he will train Snake. By the beginning of Metal Gear Solid, he is murdered by an unknown suspect, but it is believed to be Liquid Snake, according to where the evidence points.
He is known as Snakes master and Teacher.
---
Credit
[Layout & Coding & Story & Information & Image Editting by
Mizure
. Some information came from a Pineapple, the section is italic.]
[Images & Stuff from Google & Layout based on Metal Gear Solid: Peace Walker]
[
Disclaimer
This pet and most basic information is based on the Character, Kazuhira Miller from Metal Gear Solid: Peace Walker. Anything else written is pure coincidence.
]
Pet Treasure
Black Thong
Six-Shooter
Tied Yellow Scarf
Spiffy Cardboard Box