Information
Beltrano has a minion!
Suu and Kei
the
Besties
Beltrano
The
Cream Demi
Owner:
Vii
Age: 5 years, 9 months, 3 days
Born: August 21st, 2007
Adopted: 5 years, 9 months, 3 days ago (Legacy)
Adopted: August 21st, 2007 (Legacy)
Statistics
Level: 20
Strength: 52
Defense: 41
Speed: 41
Health: 42
HP: 41/42
Intelligence: 30
Books Read: 30
Food Eaten: 0
Job: Unemployed
Name: Beltrano
Nickname: Bel
Race: Unknown
Age: Estimated upper 20's
Occupation: Antique shop owner
Abilities: Combat abilities unknown, "magic hands" when it comes to artifact restoration, vast knowledge of antiquities and relics
Weaknesses: Combat weaknesses unknown, family-oriented man (he would do anything to protect his family)
Personality: At first glance, Beltrano would seem to be a humble yet somewhat arrogant and somewhat pompous antique shop owner. However, while many things about him are obvious, many more are steeped in mystery. He adored his adopted family more than anything - even moreso than the artifacts he spends hours on end restoring. He knows the consequences of restoring and selling some of his more... illegal artifacts, but he is confident that no harm will come to the shop or his makeshift family. While Bel has this amazing ability to piss people off, he is also very welcoming to newcomers - potential family members. Bel is like the "dad," and Roxella is like the "mom." He is quite lazy when it comes to doing anything else other than restore antiques and play with the kids. He tends to leave the strenuous actions to the rest of the group.
Appearance: The first thing one would notice when seeing Bel is how tall he is, especially in comparison to his lover, Roxella. Though not bulky, he is the tallest of everyone he houses. He has narrow blue eyes and wears glasses the majority of the time, though they appear to be primarily for reading and restoring artifacts. He is usually dressed somewhat flamboyantly, but has no problem dressing down if need be.
Treason
On the outside, his building looked like nothing more than a humble antique store. In the main room, it looked much the same with shelves of small trinkets and old books. Downstairs, the more impressive antiquities were housed, the working machines that helped ease the burden of daily life and educational scripts. On the other side of the wall adorned with ancient paintings... well, that is where things got illegal.
Relics of old stood well polished and with the promise of being in excellent working condition. The technology of the past had been a long time banned, and when found, the finder must turn them in or face prosecution to the fullest. The crown has made it clear that if these weapons were to fall into the wrong hands, the possibility of them being used once more to destroy is too great. But weren't the hands of the crown considered the wrong hands?
He knew the relics were safer in the hands of his customers or in his own hands - much safer than in the crown's possession. He knew that rather than destroy them, the crown was stockpiling them for any future rebellion. With the weapons in their hands, the general public would not stand a chance.
But who could ever suspect a humble antiquity shop owner such as himself of treason?
Artwork
Click for larger versions.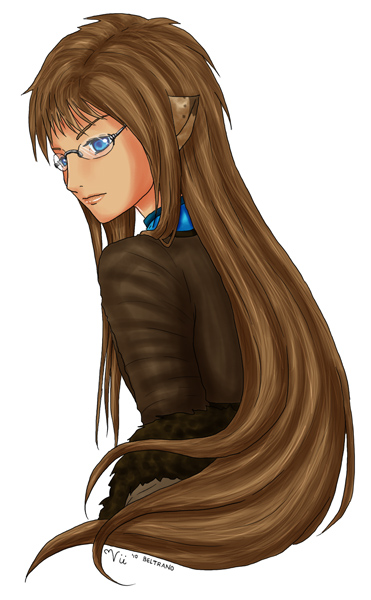 artwork, profile, and pet belong to
Vii
Pet Treasure
Subeta Sunrise
Woowoo
Mai Tai
Bloody Mary
Strawberry Daiquiri
Pina Colada
Margarita
Fun On The Beach
Gin and Tonic
Ginger Beer
Grasshopper
Flaming B-52
Bellini
Metallic Blueberry Champagne
Melon Sour
Mudslide
Screwdriver
Champagne Dream
Bloody Marian
Mojito
Mug of Helles
Ornate Teacup
Crumpets
Fester a la King on Toast
Blueberry Cookie Cheesecake
Cherry Cookie Cheesecake
Raspberry Cookie Cheesecake
Orange Cookie Cheesecake
Pineapple Cookie Cheesecake
Lime Cookie Cheesecake
Orange and Raspberry Tart
Lime and Strawberry Tart
Lemon and Blueberry Tart
Fresh Fruit Cherry Pie
Fresh Fruit Peach Pie
Fresh Fruit Apple Pie
Fresh Fruit Blueberry Pie
Fresh Fruit Blackberry Pie
Coconut Cream Pie
Creamiest Cream-Filled Creamy Cream Pie
Cherry Pie
Blueberry Pie
Apple Pie
Candied Walnuts
Mini Crab Cakes
Sourcream and Onion Cocktail Sausages
Garlic Cocktail Sausages
Curry Cocktail Sausages
Whipped Cream Eclair
Frosted Eclair
Cherry Candy Nut
Copper Gyroscope
Steampunk Pocket Watch
Gaslight Wrench
Subeta Dictionary I
Subeta Dictionary II
Subeta Dictionary III
Tattered Old Book
Subeta History
Book of Books I
Book of Books II
Book of Books III
How to use Magik
The Hard Facts About Endeavors
Ye Olde Medieval Book
When Punk Met Pink
Button Addicts: The True Story
Book of Little Importance
Fake Demi Tail
Scoots
Earf
Yume
Hurley
Mobo
Fling Kitten
Creambunn
Chihiro
Pet Friends