Information
Rab has a minion!
Dover
the
Ounce
Rab
The
Glacier Velosotor
Owner:
mugename
Age: 3 years, 9 months, 3 weeks
Born: July 31st, 2009
Adopted: 3 years, 9 months, 3 weeks ago (Legacy)
Adopted: July 31st, 2009 (Legacy)
Statistics
Level: 1
Strength: 10
Defense: 10
Speed: 0
Health: 10
HP: 10/10
Intelligence: 3
Books Read: 0
Food Eaten: 1
Job: Stock Worker
Overylay by
mugename
Quiet Intensity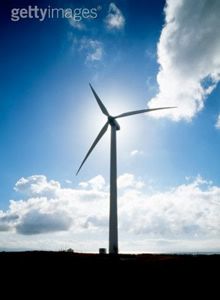 "The strongest of all warriors are these two -- Time and Patience."
-
War and Peace
Leo Tolstoy
Full Name:
Robert Deckard
Pronunciation:
Rob-ert
Alias:
Rab
Species:
Velosotor
Age:
20
Height:
Somewhat tall
Weight:
Athletic
Preference:
Unknown
Skin tone:
Pale
Subeta Type:
Glacier
Eyes:
Blue
Hair:
Dirty blond, kept short
Clothes:
Usually wears sweaters and jeans, but has been known to loosen up and dress less neatly on weekends.
Other:
Rab is not an especially welcoming individual, and he rarely jokes, if ever. He is slightly more intelligent than average and his looks are somewhat on the handsome side, but his personality tends to discourage any prospective dates. Rab is much more personable towards his family than anyone else.
Personality:
Rab understands people, and that's the driving factor in his general dislike of them. Rather than outright rudeness or avoidance, however, he tends to be more on the aloof side.
Likes:
Soccer
Books
Acoustic covers
Dislikes:
Crowds
Heat
TV comedy
Occupation:
University student, bookkeeper
History:
Raised with love by his parents along with his younger sister and brother. Although his family has never moved more than a few minutes of driving from his birthplace his family has made several trips overseas to visit family. Graduated from his high school with honors.
Extra:
Tal is Rabs younger cousin, and the two are closest in age. Rabs father is Tals fathers older brother.
Quote

"Balance is essential."


Postcards

Feel free to write.

Footnotes:
None.

Photographs:
In development.


Pet Treasure
Fifth Anniversary Bloodred Velosotor Trophy
Pet Friends