Information
Kiroka has a minion!
Draiku
the
Dark Matter
Kiroka
The
Darkmatter Montre
Owner:
Snowstorm
Age: 3 years, 5 months, 3 weeks
Born: November 27th, 2009
Adopted: 3 years, 5 months, 3 weeks ago
Adopted: November 27th, 2009
Statistics
Level: 5
Strength: 13
Defense: 12
Speed: 10
Health: 13
HP: 10/13
Intelligence: 39
Books Read: 39
Food Eaten: 0
Job: Store Clerk
Stats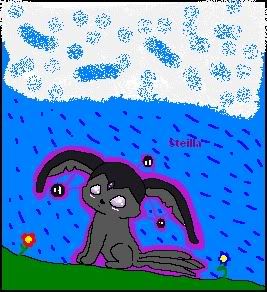 For steilla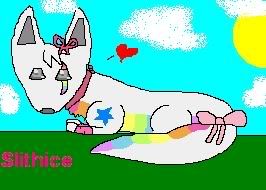 For slithice

Name: Kiroka
Nickname: Kiro
Age: 17
Gender: Male
Love/Crush: I love steilla...
Description: A somewhat shy and solitary montre. Kiroka is honestly sweet and caring but most don't see that side cause of his past.
Looks: (Quad) a dark matter montre. He is as usual as all other dark matter montre.
Looks: (anthro)
Birthday: September 12th
Roleplay: Open
Art
Pet Treasure
Dark Matter Watch
Hello! Montre Sticker
Pet Friends