Information
Aimiakemi has a minion!
Navigator
the
Bing
Aimiakemi
The
Hydrus Jollin
Owner:
JACKZpacific
Age: 2 years, 9 months, 2 weeks
Born: August 5th, 2010
Adopted: 2 years, 9 months, 2 weeks ago
Adopted: August 5th, 2010
Statistics
Level: 2
Strength: 10
Defense: 10
Speed: 10
Health: 10
HP: 10/10
Intelligence: 0
Books Read: 0
Food Eaten: 3
Job: Unemployed
THE AUSTRAILAN PIRATE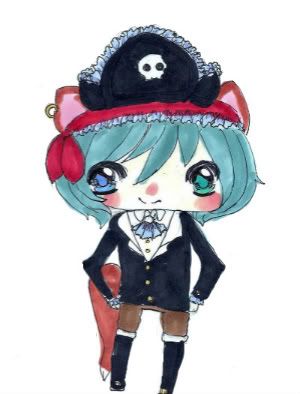 there once was a pirate, that lived in the country of australia, he was the kindest pirate you'll ever meet...
as you set foot on a ship you see a man, and a yunger man siting next to him, you over hear some of their conversation," i bet you never knew that the famous captain barbarossa was really an Ottoman privateer and later Admiral who dominated the Mediterranean for decades.
he was a nice man, i can tell you that." you tap the man on the shoulder gently, oh, hello there, i was just telling a ship boy of mine, a story. my name is captain akemi, of the scarlet Abyss. yes, quite indeed it is a lovely name. can i tell you something other pirates won't tell you? the oh so fearsome pirate know as blackbeard, his real name is edward teach, and he avoided the use of force, relying instead on his fearsome image to elicit the response he desired from those he robbed. Contrary to the modern-day picture of the traditional tyrannical pirate, he commanded his vessels with the permission of their crews and there are no known accounts of his ever having harmed or murdered those he held captive.
i hope that i'm as well as him someday, the man sighs, then looks back up at you and says,
___________________________________________________________________________________________________________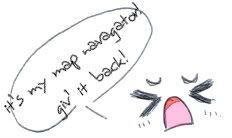 somethings that are just extra acts of kindlyness...
some line art and colored pieces, done by me.
X
X
X
X
X
some other arts i made:
felt doll
chibi colored/&/navagator
headshot/bust
-------------------------
full body ref
"
chibifox-kun
"
done by deviantart friend
mika.
---------------------------------------
hA form
Pavlova
is a meringue-based dessert named after the Russian ballet dancer
Anna Pavlova
. It is a meringue with a crisp crust and soft, light inner. The name is pronounced /pævˈloʊvə/ or /pɑːvˈloʊvə/, unlike the name of the dancer, which was /ˈpɑːvləvə/ or /ˈpævləvə/. The dessert is believed to have been created in honour of the dancer either during or after one of her tours to Australia and New Zealand in the 1920s. The nationality of its creator has been a source of argument between the two nations for many years, but formal research indicates New Zealand as the more probable source. The dessert is a popular dish and an important part of the national cuisine of both countries, and with its simple recipe, is frequently served during celebratory and holiday meals
___________________________________________________________________________________________________________
Aimiakemi like kiwi Pavlova, and says this about it,
"The meringue, whipped cream, and kiwi make a nice, airy dessert. The tart fruit is a good contrast to the sweet, marshmallowy meringue."
----------------------------------------------
CREDITS:
my good friend
xanus
made my overlay,
i tweeked it,
and the awsomely talented
oatmeal
made me move.
Pet Treasure
Didgeridoo
Wobbleboard
Commemorative Freyalise Stein
White Pirate Bicorn Hat
Nucifera
Brown Alligator Plushie
Angrybeard Bobblehead
Pirate Rum
Blue Parrot Puppet
Gold Coated Shell
Crock Roll
Scurvy Dog Plushie
Pirate Cupcake
Glass of Wheat Beer
MayFlower
Pet Friends