Information
Cornelius Hackl has a minion!
Waltz and Tango
the
Lovely Couple
Cornelius Hackl
The
Dusk Irion
Owner:
Kangel
Age: 1 year, 10 months, 4 days
Born: July 14th, 2011
Adopted: 1 year, 10 months, 4 days ago
Adopted: July 14th, 2011
Statistics
Level: 2
Strength: 10
Defense: 10
Speed: 10
Health: 10
HP: 10/10
Intelligence: 1
Books Read: 1
Food Eaten: 0
Job: Store Clerk
My boss decided he was going to
New York City. I needed an adventure,
and figured he would never know,
so I talked Barnaby,
the only other employee
in the store into coming with me
to New York City as well.
It's a big city, right?
So I figured we'd never run into our boss,
but boy was I wrong.
We were sitting on a nice park bench,
trying to figure out
what else we should do,
and counting our money,
when around the corner comes Mr. Boss.
So we ran into the first store we saw,
expecting to just wait out our time.
It was a ladies hat shop,
so nothing to do but browse.
But then I met the owner.
I must admit she was quite lovely,
and she was flirting with me,
so I flirted back.
It was an adventure after all,
and I'd likely never see her again
since I'd be stuck in the store
for the rest of my life, that is,
if I still had a job when we got back.
We flirted awhile, and before I knew it,
I had agreed for the two of us
to take the lovely Irene
and her apprentice out to dinner...
I wanted to impress her,
so I took her to the fanciest restaurant
I had seen during
my short trip around the city.
I forgot to look at the prices,
and got a bit carried away.
Of course, I couldn't admit my mistake,
so I figured I'd wash dishes or floors,
or whatever, to pay it off,
even if it took all night
so I could continue our fun
for my one day out of that cruddy store.
I even ordered champagne!
Suddenly though,
I became very shy around her.
I wanted nothing more than to
sweep her in my arms and
propose right then,
but it was too soon, wasn't it?
She'd think me foolish!
So I watched as she danced
with her apprentice,
and became jealous
when she kissed Barnaby on the cheek
because he happens to be
the eloquent one of the two of us.
I wanted her all to myself,
so I needed to move fast.
So after some liquid courage,
I tried to tell her I love her...
Of course, it didn't come out right,
but I think she figured out
what I was trying to say,
as I put my arm around her waist.
Then she asked me to dance.
Now, I'm no fancy person, and to be honest, I never learned to dance.
So, I came up with an excuse,
although my heart so wanted to hold her,
and dancing is one way I could
hold onto her for a nice long time
without it being improper.
I think she saw right through
my excuse though,
as she offered to teach me to dance,
and of course, by this point,
I couldn't say no to her.
So I danced with her,
and once I got the hang of it,
I could have danced with her for days.
Too bad it was destined
to end too quickly.
My boss showed up again
and ruined our fun.
This time I was certain he saw us,
so I figured it was time
to make ourselves scarce,
and get out of New York City.
Perhaps if we were home
by the time he returned home,
he'd believe we were there.
Irene paid before I could react,
and off we went...
I hopped in the first cab,
expecting her to jump in right after me
(forgetting all manners, it seems,
but I had to get away from my boss),
and away my cab went,
as if the driver knew where we were going
before I could say the word.
I asked him to stop so I could buy Irene a ring,
but he just laughed and threw a ring at me,
quite a lovely one too, and it did well in a pinch.
We stopped at some house I didn't know,
and he told me this was my stop.
As I got out and decided what to do,
Irene pulled up in a cab
that must have been following us,
and we decided to go inside the house.
There my boss caught up with me and fired me,
but I didn't care.
I asked Irene to marry me right there,
and she said yes! I could hardly believe it...
After my boss calmed down,
he didn't give me my job back,
but made me partner,
and agreed to allow me to open
my own store in New York City.
I married Irene in a month,
before she could change her mind,
and she found new joy in her business
which apparently she used to hate.
She kept her last name,
but no one who sees her dares
to flirt with her these days,
as she makes it clear
that she is happily in love with me!
(I must be the luckiest man in the world!)
She's been acting weird lately though,
and talking about a line of children's hats.
Wait a minute...




Art Credits:
Irions by:
Jaygo
Couple by:
Twilight_Wanderer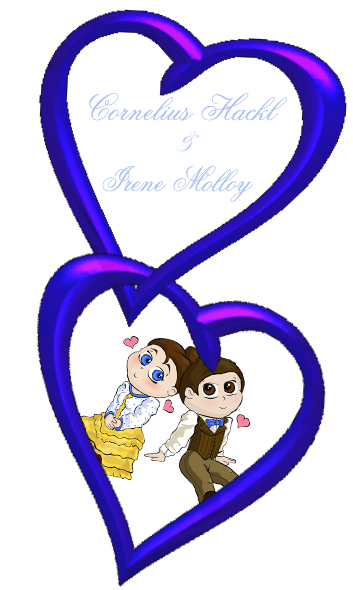 Pet Treasure
Purple Star Beanbag
Star Trailer
Starla
Starkvert
Starguardian
Stars
Festive Star Lamp
Star Snowglobe
Blue Star Balloon
White Star Balloon
Pink Star Balloon
Yellow Star Balloon
Black Star Balloon
Green Star Balloon
Orange Star Balloon
Purple Star Balloon
Star Pin
Gold Star Sticker
Silver Star Sticker
Bronze Star Sticker
Cutesy Shooting Star Sticker
Blue Star Beanbag
White Star Beanbag
Pink Star Beanbag
Yellow Star Beanbag
Green Star Beanbag
Orange Star Beanbag
Blue Star Plush
Mystic Star Plush
Purple Star Plush
Orange Star Plush
Star Plushie
Sugar Coated Cotton Candy Star
Sugar Coated Blueberry Star
Sugar Coated Strawberry Star
Sugar Coated Berry Star
Sugar Coated Lemon Star
Sugar Coated Lime Star
Sugar Coated Mint Star
Sugar Coated Orange Star
Sugar Coated Grape Star
Sugar Coated Cherry Star
Star Latte
Gingerbread Star Cookie
Chocolate Dipped Star
Glowing Star Candies
Bottled Star
Starry Stirring Stick
Star Gazer Meter Reader
Pet Friends