Oh Hi. Not sure why you're here, and even if you stumbled here you're probably not reading about little old me.

Buttttt, in case you are..HELLO, nice to meet you. Feel free to add me. I don't take this place too seriously, and one can never have enough friends. I don't really get into a lot of what's going on here, probably because it's too time consuming or just plain confusing.

I'm 22.. with nothing better to do in my down time at work. My job...saving lives....no I'm not kidding I'm a Firefighter/Emergency Medical Technician by day and by night I'm a mere senior ambulance dispatcher, I tell people what to do and where to go and get paid to do it! Nothin better than that! I work mostly graveyard shift and love it.
I have a dog named Annabella she is an Alaskan Malamute, she's a year old, is almost 5ft tall standing and weighs 85lbs. (people often confuse them with Huskies which is totally understandable since huskies are more common to own, but here are the major differences: Mal's are bigger in weight and size, made for pulling alot of weight over short distances, they have brown eyes, and they howl..they do not bark!)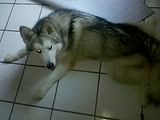 .
My pride and joy...my 2010 Toyota Tundra (made in the USA!) She's a Super White, double cab with Gibson dual exhaust, and a KnN cold air intake..updates coming soon include bed rails, window tints among other performance upgrades.
I say what I mean and I mean what I say. And that's a promise.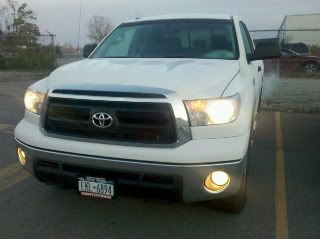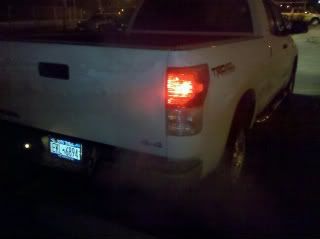 Me:
I have 2 tattoo's and have plans for another which will probably be my last ='( ill post pics of them

I'M CURRENTLY COLLECTING ANYTHING WITH THE NAME SILVER IN IT.
Job 29:18 and 19: Then I thought, "I shall die in my nest, and I shall multiply my days like the phoenix; my roots spread out to the waters, with the dew all night on my branches.