This profile is a serious mess...Fail Alchemist, Fail Profile maker, What you think i got fail for nothing?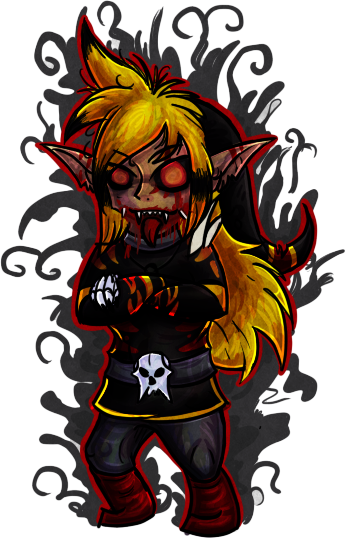 Hello there.
Me is Nepolink, a little over 20 years old living(?) in The Netherlands. Somewhere around a Graveyard huh. Silent but deadly.

I have been on subeta a long time and i got lazy most of the time. I really want to work on my pets but i fail time. I have to make them tons of art but i will focus on my main pet as first.

Darkonite/Keeto/Lasirus are my favorite species around and i love all the dark colors. Strijkijzer was my very first pet on subeta, i regret releasing her some time ago and adopted a new one years later. Hydrus Keeto's are awesome and don't they ever dare to revamp them.

Other stuff i love zombies and stuff. Im all undead myself durr! Drop me a comment if you like, i don't bite i would like that.