Crystal Shop: ILU Sundae, Hatebird, Bloodred Montre Valentines Day Plushie
Have a
love
ly day! Or
not
, it's really your call.
Posted by
SubetaTeam
Hatebird!! Subeta ILU!!! FINALLY!!! Thank you!!!!! XOXOXO
Omg, thank you! That Sundae has been a TC WL item for ages!!
Could we maybe get
back in the Crystal Shop next? :wink:
Would like to get the hatebird but that would take 1/2 my crystals so guess I'll keep waiting for something I just have to have. I assume that survival starts this weekend. Great, I will be mostly offline for a week starting Saturday because of relatives visiting. Darn.
got that bloodred montre valentines plushie! and yes, waiting for undead things and to be one so I can make my werepuppers....yess......
OH MAN A WL ITEM but I also want the card that was already in there... but I can only afford one adgjyfygjvcgfjg
2:1 items wise, yeah we all know what side won here tehe :P
Another dessert for my ice cream pet's TC <3
Woo-hoo! Got the plushie and fragged enough stuff to get the birdie! :D
@mastergerik to catch the plushie you have to "frag" (put into fragmentizer) items to gain the needed amount of Humming Power Crystals
Depending on the rarity of the item you will randomly get a crystal, but higher the rarity of the item, higher the chance to get more crystals (R65 and under: 0-1 crystals; R66 - R89: 1 crystal; R90 - R98: 1-2 crystals; R99: 1-3 crystals). Or you can just buy che crystals from users' shop :)
Cooties says: Thanks, I was really hungry!
Nice to have that sundae off of my wishlist now, thanks! c:
Im Semi new to the game my GF got me into it, but is there anyway someone could help me get that Plushie for her!?!
I thought I might have been lucky and the news ping was for Survival...
just came here to destroy the 14 comments count
had to snatch so many things out of my shops to frag for that plushie.. that hurt
Grawl i'm ~300 short of the plushie.
*scrounges through all my stuff tos ee if there's stuff to shard*
Oh that bird is awesome. :)
Maaaaaaannn.. you staff are gonna wait until after I start an all-day shift at work to announce Survival, I can feel it in my squeedly spooch
I'm happy to have a WL plushie, but... argh. Dx
HAHA I DON'T NEED ANY OF THIS.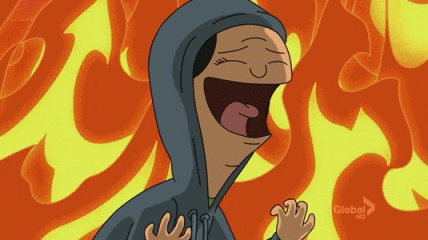 Oh mannnn I am 700 short for the plushie noo
me every time the news ping is not Survival:
you're killing me for survival...but yes, these are nice :3