This pet belongs to an inactive account! You can create a new pet, or change a pet name to this name!
Information
Ophelya has a minion!
Emma
the
Calatter
Ophelya
The
Steamwork Kerubi
Owner:
Lux_227
Age: 5 years, 11 months, 3 weeks
Born: December 6th, 2010
Adopted: 5 years, 11 months, 3 weeks ago
Adopted: December 6th, 2010
Statistics
Level: 1
Strength: 10
Defense: 10
Speed: 10
Health: 10
HP: 10/10
Intelligence: 0
Books Read: 0
Food Eaten: 0
Job: Unemployed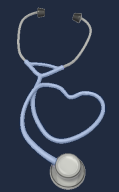 Name: Ophelya Alinora Harlowe
Nicknames: Lya(Leah)
Gender: Female
Age: Twenty-Seven
Occupation: Doctor
Orientation: Straight
Status: Single
Hair Color: Blonde
Hair Style: Thick with loose curls
Goes down to the middle of her back.
Height: 5'7"
Weight: 120 pounds



Ophelya is immensely kind and patient, with a warm and compassionate nature. She is a comforter of the weak and forgiver of the wrong. Merciful to the extreme, she tries to help misguided souls find themselves and peace. But don't let that fool you, for though beautiful and tender-hearted, Ophelya is also a self-confident, open-minded woman who's equally bull-headed and not afraid to speak her mind. Coming from a highly sophisticated background, her ideal and values seem to clash quite frequently with the cruder mindset of her crewmates.
As a former courtesan, Ophelya exerts extra effort to prove her worth as a doctor. That's not to say Ophelya is ashamed of working as a courtesan, because the job helped her to pay for medical school, something her parents refused to help with. She's actually quite proud of the fact that she managed to graduate at the top of her class while working on the side, unlike most others who got a free ride.
Ophelya loves the finer things in life, due to her sophisticated upbringing. Though her current lifestyle doesn't quite afford her the luxuries that she would like, she doesn't wish her life to be any different, for she loves the rest of the crew like the family she never had, and she enjoys the excitement. Still, she tries her hardest to bring sophistication to the IAS Windrunner by keeping it clean, decorating it(much to some of the crew's distaste), and throwing parties.


Ophelya was born to a wealthy couple who was in high standings with the Alliance. She was given everything she needed, and wanted as a child. Even at a young age, Ophelya knew she wanted to help others. She knew she wanted to be a doctor. However, it was a field dominated by males, and her father insisted that she instead marry a doctor.
When Ophelya graduated highschool, she applied and was accepted into medical school. When her father found out, he was enraged. Stubborn as ever, Ophelya refused to withdraw, and her father cut her out of the family, refusing to help pay for her schooling. This did not deter Ophelya though, and she decided she would find other means to pay for her schooling. She tried, at first to pay for her schooling by waitressing, but quickly found herself further in debt.
When she was faced with being evicted from her apartment, and being kicked out of the school, she was presented with the opportunity to work as a courtesan, which would pay significantly more than waitressing. During the days she went to school, and in the evenings she went out with wealthy men and women to make money. She quickly became one of the most requested courtesans, and in a matter of months all of her debts were paid off.
She continued to work as a courtesan to pay for her schooling and make extra money on the side. Despite the fact that out of all her classmates she was the only one who had to work to pay for her schooling, she still managed to graduate at the top of her class. Of course, the fact that she had been a courtesan did hinder her efforts to get a job after school. She finally got a job on the outskirts of the Alliance territory, but she was constantly criticized by her fellow doctors.
One day, while walking home from work, she was stopped by Rem who was frantic to get Surah some medical attention. Ophelya tried to direct him to the hospital, but Rem insisted that she come with him to the IAS Windrunner. Finally, she agreed, and when she got there she understood why they refused to go to the hospital – they were rebels.
Upon seeing the seriously wounded Surah, Ophelya immediately jumped into care-mode. She didn't care who they were, or even if they were wanted criminals, she just wanted to help. When in the middle of surgery, the IAS Windrunner had to make a hasty escape from the Alliance territory.
When Surah recovered, Ophelya bickered with them to return her home, saying that they at least owed her that. However, the captain, though grateful, refused as it was too dangerous for him and his crew. He told her that when the danger died down, they would return her, but until then she would need to stay with them. During this time, Ophelya was both appalled and intrigued by their lifestyle, and had proven to be of value aboard their ship.
Months later, when they could finally return her home, Ophelya made the decision to remain aboard the IAS Windrunner. Her job had most likely replaced her by now, and even if it hadn't she was sick of the constant criticism from her fellow doctors. She also reasoned with herself that she could do more good and help more people in the Independent territories than in the Alliance territories. Besides the crew of the IAS Windrunner had grown on her.

Profile coding and design by me,
LUX.
Human Avatar designed and created by me.
Gears are a stock image by Obsidian Dawn.

Nathan Marcellus Alloway
You are positively the most frustrating man I have ever met!
Captain of the IAS Windrunner. They bicker frequently, but seem to have a mutual attraction to eachother.
"Rem" - Michael Silas Remington
I don't care what you've done, I don't know what you're planning, but I'm trusting you guys.
First Mate of the IAS Windrunner. She gets frustrated with his closed and militaristic ways, but thinks highly of him.
Surah Winifred Alloway
Why is your brother such a heartless monster?
The IAS Windrunner's engineer. Opehlya views Surah almost as if she were a younger sister.
Zajac Emeryk Polanski
Smoking, in any form, is not very healthy for you.
Pilot of the IAS Windrunner. She wishes he wouldn't smoke pot, but respects him enough to let him make his own choices.
Taiberius Bartholomew Grines
I'm trying to think of a way for you to be cruder. I just... It's not coming.
A Mercenary for the IAS Windrunner. Ophelya finds him crude and brutish, but knows his intentions are good... for the most part.
"Alex" - Alexandria Daphne Crawley
You're an amazing cook! You make some of the most delicious and nutritious foods.
The IAS Windrunner's cook. While not the best of friends, they have a mutual respect for eachother.
Inventory McFly
You shouldn't listen to what anyone else says, you are worth a lot.
The IAS Windrunner's quartermaster. She can be a little over-protective of his feelings, but she means well.
Divon Zorai
You really should follow your doctor's orders...
A hired gun for the IAS Windrunner. Try as Ophelya might to help Divon, her suggestions usually seem to be ignored.
Pet Treasure
Labcoat
Doctor Mask
Stethoscope
Case File
Anomalous X-Ray
Hospital Bed
Ziaran Pill Box
Cold Water
Blue Soap
Blue Sand B Gone Soap
White Stethoscope
Tongue Depressor
Ice Bag
Roll of Gauze
Butterfly Bandages
White Arm Cast
Beast Grooming Shears
iNKorporated After Five Tweezers
Flat Glass Breaking Pliers
Mustache Trimming Scissors
Nurse Bertha
Plas-Tek Large Purple Morostide Syringe
Professor New Old-Skool Clippers
Chipper Clippers
Dusk Subeta Shampoo
Dusk Subeta Conditioner
Antibiotic Ointment
Blue Liquid-Filled Glass Beaker
Glaciating Pylonic
Blue Liquid-Filled Rounded Flask
30HP Healing Potion
Vial of Dark Water
Acid Juice
Filled Clear Glass Vial
Strange Glowing Vial
Mercurial Throwing Vial
Chemicals
Blue Liquid-Filled Glass Flask
Blue Pot of Enamel Hobby Paint
Blueberry Scented Jar of Bath Salts
Empty Vial
Empty Glass Beaker
Empty Glass Flask
Clear Glass Bell Flask
Empty Rounded Flask
Navy Corset Hat
Blue Vesnali Bird Clip
Geared Blue Feather
Marble Stoned Earrings
Dangling Black Earrings
Sapphire Plated Bracelet
Large Sapphire Cuff
Multi-Strand Pearl Anklet
Aquamarine Cabochon Ring
The Oceans Desire
Pearl and Onyx Brooch Necklace
Lacy Blue Choker
Apatite Silver Wing Brooch
Navy Cloth Pearl Handbag
Lacy Blue Mask
Blue Faux Vulpine Stole
Elegant Ballroom Chilly Fur Shawl
Glamorous Faux Fur Wrap
Genoa Lacy Top
Genoa Lace Bottom
Navy Striped Cinch
Blue Striped Stiff Corset
Admiral Blue Spoon Busk Corset
Blue Intricate Corset
Blue Steam Cog Corset
Lacy Blue Corset
Blue Masquerade Brocade Vest
Blue Cotton Corset
Faintly Green and Blue Costume Bodice
Blue Steampunk See-Thru Shirt
Mouse Brown Buttoned Jacket
Blue Buttoned Half Jacket
Navy and Lacy Cropped Jacket
Blue Ruffled Dance Skirt
Lacy Blue Dress
Silken Ruffled Petticoat
Blue Elegant Laced Corset
Blue Lacy Camisole
Double Split Corset
Split Blue Vest
Draped Navy Skirt
Sapphire Fitted Dress
Blue Contrast Banded Maxi Dress
Flowing Galactic Skirt
Navy Dress Skirt
Blueberry Maxi Skirt
Navy Corset Dress
Lacy Blue Gloves
Lacy Blue Leggings
Cream Ankle Wraps
Blue Buttoned Legwarmers
Rainyday Deep Blue Boots
Slate Brocade Boots
Blue Elegant Laced Masquerade Boots
Blue Floral Embroidered Cloth Shoes
Vernea Low Heels
Beige and Brown Lace-Up Boots
Reckless Gear Belted Boots
Dusk Mini Pumps
Hairpick
Blue Mirror
Saheric Spirit Perfume
Plum Perfume
Diamond Scented Perfume
Navy Mini Nail Polish
Blue Strengthening Nail Polish
Blue Aye Eye Lashulous Mascara
High Elf Delicate Eyeshadow Container
Blue Eyeshadow Kit
Blush of Winter
Ventura Trinket Box
Ceremonial Plane Key
Subeautique Invitation
Invitation From Abigail
Opened Invitation From Abigail
White Fountain Pen
Box of Kringles
Ornate Caged Budgerigars
Portrait Of Lace
Antique Light Parlor Settee
Antique Light Side Chair
Pet Friends