Information
Emilia has a minion!
Puck
the
Tumble Cat
Emilia
Legacy Name: Maji Tenshi
The
Nightmare Noktoa
Owner:
VINYL
Age: 6 years, 2 months, 1 week
Born: June 2nd, 2016
Adopted: 10 months, 1 week, 3 days ago
Adopted: October 5th, 2021
Statistics
Level: 122
Strength: 195
Defense: 25
Speed: 10
Health: 10
HP: 10/10
Intelligence: 201
Books Read: 204
Food Eaten: 0
Job: Keeper of Justice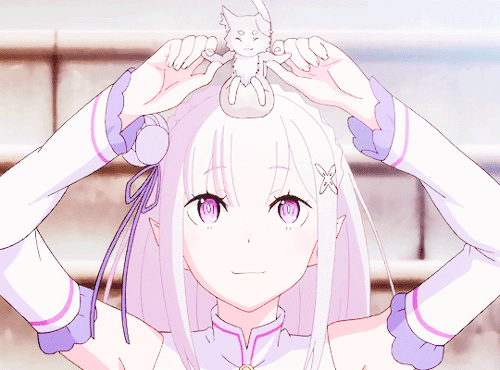 emilia from re:zero is my daughter & ur not allowed to be weird about her.
notes:
think i might make this a lil monologue for Puck explaining who Emilia is, what she means to him, etc. Generally just him being a doting, proud father, yknow. like the ones who are quick to show u a picture of their daughters when they are babies and be like LOOK!! THATS MY LITTLE GIRL!!!
given to me by
Stocking
, wahoo!
need to save up for either a glacier or angelic potion though.... waah
Pet Treasure
Pixie Dust
Shinwas Earrings
Frozen Twig
Special Snowflake
Snowfall
Frosted Down Feather
Shattered Pond Ice
Seriously Iced Tea
Frozen Petal
Frozen Egg
Ice Stone
Frozen Fruit
Pet Friends