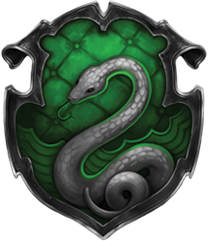 Hello there, I am a cinnamon roll from England and I am bad at conversation.
Hobbies include reading any research article or fantasy novel put into my hands, playing far more videogames than befits a human of my age, and DIY-ey things.

General Interests:
cats, tattoos, tea, chocolate, brains, logic, common sense, individual differences, varied perspectives, videogames, gerbils, cake..

Favourite Shows:
Dexter, Hannibal, Vikings, Blackadder, Grimm, Horrible Histories, Misfits, Invader Zim, Supernatural, Game of Thrones, Breaking Bad, Dracula, Penny Dreadful, The Walking Dead, Batman in most forms, Defiance, Death Note, Attack on Titan, Pushing Daisies, You, Crazy Ex-Girlfriend, The Good Place, Black Mirror, Steven Universe, Voltron, Nailed It, Black Lightning, Queer Eye, The Disastrous Life of Saiki K, Tokyo Ghoul, Ajin...

Favourite Books & Authors:
Patrick Rothfuss/ The Kingkiller Chronicles, The Man Who Mistook His Wife for a Hat, Robin Hobb/ every series, Poe's works, the Horus Heresy series (particularly Legion and Fulgrim), the Harry Potter series, By Light Alone, Jack Glass, Good Omens (in fact, anything by Terry Pratchett or Neil Gaiman), the Dexter books, everything Artemis Fowl, The Grim Company.

Favourite Games:
Dishonored series, Elder Scrolls series, Vampyr, Fallout New Vegas, Horizon: Zero Dawn, InFamous series, Dragon Age series, Red Dead Redemption series ...

Name change from Discombobulator to SCIENCE on 13/04/2014...