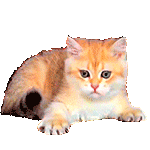 hey!! my name is Cylan (key-lin) but you can call me Kitty :3

I'm 24, I like SPACE and spend most of my timePLAYING OVERWATCH, drawing, and coding. I do all my own stunts. with any luck

I'll be attending college for software engineering in the summer. I'm a little shy feel free to bother me! (also I'm kind of a dummy, bear with me please)

=^● ⋏ ●^=



like what you see?
shaking off a really bad funk, sorry for the delay. getting back into the groove of things
mail / friend request
previously mercy