She/Her - 31


My name is Jennifer; you can call me whatever nickname you like based on how you met me! I work third shift on Subeta time, so my times online are a little strange. As of late I've been doing a lot of personal work and it has revitalized a lot of interests of mine as well as helped me to improve overall. I'm still very anxious and I assure you that I am more afraid of you than you are of me. My pets are still going thru a lot of work so they're pretty barren; I hope to get overlays for all of my personal tribute pets and want to have most TCs finished/nearly finished before I make any more pets.

Interests include but are not limited to: animals, games, music, writing, drawing, collecting, outdoors, autumn, religion and mythology, fantasy

My favorite PoKéMoN is actually Nidoking, however I do have tattoos of both Nidoking (left shoulder) and Nidoqueen (right shoulder). I'm pretty long-winded, but if you want to send a sMail, feel free! I only bite during Survival.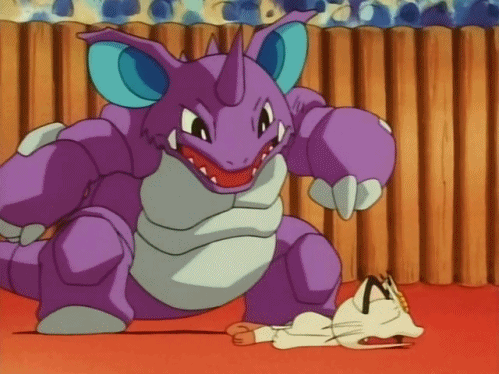 Dolly Dreadful Club
Want to be a part? All you need is the Dolly Dreadful zombie skin and to fill out this application and you can join us eating raw cabbage and milk! You can send the application to me or to Moe, the founder of this wonderful little club! There's no forum group or anything, it's just a little group of us who wanted something fun to do that involves this cute zombie skin. If you decide to join, you can just add Dreadful to the end of your name and/or add our badge to your profile to show you're a part of the club. Feel free to check out my gallery to see our general aesethtic!

Don't be shy, join us in our fun!




Goals as of 14 January 2022:
[ ] Train Crowbar to even 1400's
[ ] Train Crowbar to even 1500's
[ ] Promote Crowbar at job
[x] Crowbar WL to 900
[ ] Crowbar WL to 850
[ ] Train Behind to even 888's
[ ] Feed Deku Baba 5000 Foods
[ ] Feed Deku Baba 5250 Foods
[ ] Feed Deku Baba 5500 Foods
[ ] Finish Gordon Freeman's TC WL
[ ] Finish ilu's TC WL
[ ] Finish Neko-chan's TC WL
[ ] Finish Gypheous' Profile
[ ] Finish Saiya's Profile
[ ] Finish Ashlynn's Profile
[ ] Complete 250 Shinwa Quests
[ ] Feed 2500 Minions
[ ] Feed 5000 Minions
[ ] Feed 6000 Minions
[x] Wearables WL to 75
[ ] Wearables WL to 50
[ ] Wearables WL to 25
[ ] Finish Wearables WL
[x] 2625 Beanbags
[ ] 2635 Beanbags
[ ] 2645 Beanbags
[ ] 2655 Beanbags
[ ] Finish Beanbag Collection
[ ] 1550 Achievements
[ ] 1575 Achievements
[ ] 1600 Achievements

Profile Credits:
Background image is a screenshot from PoKéMoN Origins (from a Reddit user).
Nidoqueen Gen V Battle Sprite is from Pokencyclopedia.info
Nidoking GIF was found via Google image search.
Dolly Dreadful Club Badge by Moe.
All coding was done by me via inspect element, old coding skills, and newfound skills thru guides found on Google searches or asking general advice on Subeta.
Color matches done via the ColorPick addon for Google Chrome.