Disambiguation Apini
Legacy Name: Disambiguation Apini
The
Sweetheart Bumbus
Owner:
Lillie_Vale
Age: 13 years, 3 months, 2 weeks
Born: December 12th, 2009
Adopted: 13 years, 3 months, 2 weeks ago
Adopted: December 12th, 2009
Statistics
Level: 60
Strength: 66
Defense: 26
Speed: 26
Health: 44
HP: 44/44
Intelligence: 451
Books Read: 443
Food Eaten: 0
Job: Pruner
**NEWS* *SHOPS* *FORUMS* *EXPLORE* *INVENTORY* *GAMES**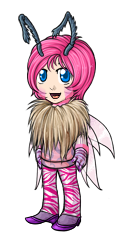 NAME: Dis - am - big - u - a - tion Ap - in - i
MEANING: "indistinct bee-like"
NICKNAME: Pinnie
BORN: December 12, 2009
GENDER: Female
ORIENTATION: undeveloped (female worker bee)
EMPLOYMENT: Currently works at Free Food Distribution Facility
HOBBIES: trivia, making beeswax candles, making honey products
FAVORITE COLOR: pink
FAVORITE MOVIE: "The Green Hornet" (2011)
FAVORITE SONG: "Flight of the Bumblebee" - Nikolai Rimsky-Korsakov
FAVORITE QUOTE: "A bee is never as busy as it seems; it's just that it can't buzz any slower." - Kin Hubbard
BIRTHSTONE: Turquoise
ZODIAC BIRTH SIGN: Sagittarius
CHINESE ZODIAC BIRTH SIGN: The Year of the Ox
CELTIC ZODIAC SIGN: The Birch Tree
EGYPTIAN ZODIAC SIGN: Osiris
NATIVE AMERICAN ZODIAC SIGN: The Owl
BEST FRIEND : Breedle the Beep
PERSONALITY: adventurous, intelligent, gentle, resilient, hard working, playful
LIKES: flowers, honey, candles, sunny days, pyrogeography, spring and summer, learning
DISLIKES: rain, fall and winter, dark biology, deforestation, wildfires, 'stupidity'

HUMAN AVATAR CHARACTERISTICS:
HEIGHT: 4'2"
WEIGHT: 125 pounds
BUILD : pleasingly plump
AGE: 44 years
COMPLEXION: rosy
EYE COLOR: blue
DISTINGUISHING MARKS: wings, antennae, stripes


Why is it trivia? People call it trivia because they know nothing and they are embarrassed about it. ~Robbie Coltrane >

"Hello out there, my name is Disambiguation Apini and here is my story. Breedle (my Beep) and I love trivia and useless information. We both love learning something new every day. We live and breathe trivia while sharing our knowledge with anyone who cares to maybe learn. Everyone that I know says that my head is so full of useless information there is no room for the important things. (lol) But of course there is! Being a Bumbus, I naturally love everything and anything to do with honey and bees so we have included some trivia for you here on this page".

"Anyone who stops learning is old, whether at twenty or eighty." ~Henry Ford
"Breedle and I started a small company called Peka Glade Beeable, Inc. wherein we harvest and process wild bee honey. Peka Glade (our home) is a very pristine, lush, verdant, magical place and the flowers that grow there are exceptional, producing the undeniably best honey in all of Subeta. The realization of all this hard work is raw, unfiltered (with pollen) honey. This is the healthiest form of honey as it possesses all the characteristics of pure, natural honey straight from the hives."

"The illiterate of the 21st century will not be those who cannot read and write, but those who cannot learn, unlearn, and relearn." ~Alvin Toffler

"Although honey production is a year round job, July and August are our busy months. After processing, we bottle the honey and harvest the beeswax. (Bees provide us with other products as well.) We offer beeswax pillars, tapers, votives, tea lights, honeycomb, aromatherapy, soap, lip balms, perfumes, bath salts, salt scrubs, and gift baskets. Making these items by hand is very time consuming but fun and while we are working we constantly challenge each other with trivia - especially about honey and bees."




GREAT WEBSITES:

http://www.honey.com/nhb/home/ ...
http://www.honeyassociation.com/ ...
http://www.abfnet.org/ ...
http://www.honeyo.com/org-US_State.shtml ...
http://www.nationalhoneybeeday.com/2011nhbdparticipants.html ...

"The man who is too old to learn was probably always too old to learn." ~Henry S. Haskins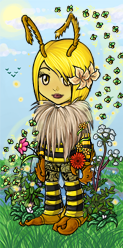 HONEY TRIVIA::

***How many flowers must honey bees tap to make one pound of honey? Two million.

***How far does a hive of bees fly to bring you one pound of honey? Over 55,000 miles.

***How much honey does the average worker honey bee make in her lifetime? 1/12 teaspoon.

***How fast does a honey bee fly? About 15 miles per hour.

***What is mead? Honey wine.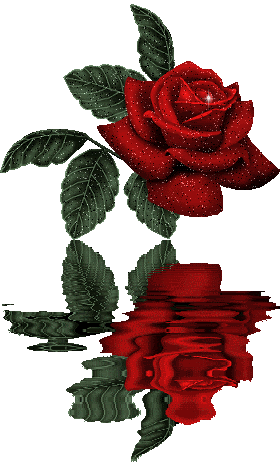 ***How long have bees been producing honey from flowering plants? 10-20 million years.

***What Scotch liqueur is made with honey? Drambuie

***How many sides does each honeycomb cell have? Six

***How many wings does a honey bee have? Four

***How many flowers does a honey bee visit during one collection trip? 50-100.

***How do honey bees communicate with one another? "Dancing." Honey bees do a dance which alerts other bees where nectar and pollen was located. The dance explains direction and distance. Bees also communicate with pheromones.




HONEYBEE FACTS::

***A single bee colony can produce more than 100 pounds of extra honey and this is what is harvested by the beekeeper.

***A colony of honey bees in early spring has 10,000-15,000 bees.

***A colony of honey bees in summer has 50-60,000 bees.

***A honey bee flies up to 15 mph and its wings beat 200 times per second.

***A normal colony of honey bees contains only one QUEEN who may lay 2,000 eggs per day during her busy season

***There may be 60,000 or more WORKER bees (undeveloped females ) who do all the work. There will also be several hundred DRONES (Male bees).

***A worker bee gathers in her entire life 1/10 tsp of honey.

***It requires 10,000 worker bees to gather a pound of honey.

***Bees fly the equivalent of more than twice around the world to gather a pound of honey.


***The average life of a honey bee during the working season is about six weeks.

***Nectar, as gathered by the bee, contains about 70% water (Honey is about 17% water). Bees remove the excess moisture from nectar by rapidly fanning their wings over the open cells in the hive.

***Honey varies in color from white through golden to dark brown and usually the darker the color the stronger the flavor.

***The value of bees pollinating fruits, vegetables and legumes is 10 times the value of honey produced. Natural pollinators are disappearing rapidly and each year we become more dependent on honey bees for many of our daily foods.

***Honey is a miracle food; it never goes bad. The unique chemical composition of low water content and relatively high acidic level in honey creates a low pH (3.2-4.5) environment that makes it very unfavorable for bacteria or other micro-organism to grow.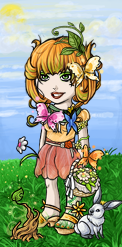 ***It is believed that honey history dated as far back as 10 to 20 million years ago and the practice of beekeeping to produce honey, apiculture, dates back to at least 700 BC.

***It was reported that archaeologists found 2000 year old jars of honey in Egyptian tombs and they still tasted delicious!

***There was no other more appropriate and favored food for the dead than honey. It was an established custom among the Hindus, Chinese, Babylonians, Egyptians, Greeks and Romans to place honey next to the corpse. Similar practices were in vogue among the ancient Mexicans, the North American Indians and the Eskimos.


Pet Treasure
Pet Friends