ChiBits
Legacy Name: ChiBits
The
Chibi Xotl
Owner:
Beardies_Rule
Age: 16 years, 4 months, 2 weeks
Born: November 9th, 2006
Adopted: 6 years, 5 months, 3 weeks ago
Adopted: October 7th, 2016
Statistics
Level: 90
Strength: 62
Defense: 29
Speed: 30
Health: 52
HP: 52/52
Intelligence: 343
Books Read: 333
Food Eaten: 1
**NEWS* *SHOPS* *FORUMS* *EXPLORE* *INVENTORY* *GAMES**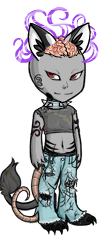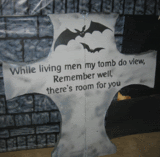 NAME: Chi - Bits
NICKNAME: Spooky
BORN: November 9, 2006
GENDER: Male
ORIENTATION: asexual
EMPLOYMENT: Currently works at Night Cemetery Shift
HOBBIES: Tombstone rubbings, re-creating graveyard scenes
FAVORITE COLOR: black, gray and white
FAVORITE MOVIE: 'Repo: The Genetic Opera'(2008)
FAVORITE SONG: 'Things You See In a Graveyard' (performed by Paul Sorvino)
FAVORITE QUOTE: "But in here in this graveyard that is still no man's land
The countless white crosses in mute witness stand
To man's blind indifference to his fellow man
To a whole generation that was butchered and damned" - Eric Bogle
BIRTHSTONE: Topaz
ZODIAC BIRTH SIGN: Scorpio
CHINESE ZODIAC BIRTH SIGN: The Year of the Dog
CELTIC ZODIAC SIGN: The Elder Tree
EGYPTIAN ZODIAC SIGN: Thoth
NATIVE AMERICAN ZODIAC SIGN: The Snake
BEST FRIEND : Cinereal the Graymalkin
PERSONALITY: stubborn, militaristic, courageous, dislikes routine, straightforward
LIKES: quiet, nighttime, the moon, fresh graves, mausoleums, winter trees, intimidating others
DISLIKES: noise, the sun, 'green', people, braggarts, non-believers

CHARACTERISTICS:
HEIGHT: 5'1" at the shoulders
WEIGHT: about 110 pounds .... (15% of which is 16.5 pounds of bones).
BUILD : bony with loose covering skin
COMPLEXION: pallid and gray
EYE COLOR: gray
DISTINGUISHING MARKS: a myriad of scars, stitches, missing skin






ChiBits often hears strange things while patrolling the graveyard, even the thoughts of some of the poor souls buried in here, but he is never scared, just curious and sometimes sad. He has also seen many, many strange things going on in this cemetery after dark that have piqued his curiosity and he has often watched from a distance. His fate was sealed millenia ago to this sacred burial spot which has been in continuous use since before The Great Flood. Corpses AND graves have a strange way of disappearing allowing use by new generations. Here are a couple of thoughts that he has heard: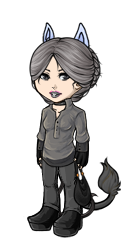 R.I.P.
b.1815
d.1905?

"How long have I been lying here in consummate murkiness within this musty, moldering casket? How long will it take for my body to finally rot to the point where the flies, worms, and beetles can find no further nourishment from my decaying corpse?"

"It seems like decades since my coffin was put into this dry, warm earth. Is that the reason why my decay has been so slow, because the warm dry earth protects the wood from the ravages of moisture and wood rot for this length of time? Do those who were buried on a wet, rainy day and covered with water-logged dirt, rot away at a faster rate? Do the flies, worms, and beetles dissect those bodies quicker?" All these exasperating problems occupy my mind continuously as I lay here.

"Yes, my mind is still functioning while my body is incapable of even the slightest feeling, having been exscinded by my wriggly and crawly friends. I have no feelings of revulsion or horror. How could I feel this, for I am long dead, but my damned mind just keeps engaging, functioning, laboring."

Sleep never comes, because I am supposed to have been given the gift of eternal life and rest. "Is this how it is for all who fill this vast cemetery? Are they too laying in their places sharing the same thoughts as myself? How infuriating to be unable to ask them. Eternal life be damned if this is all there is."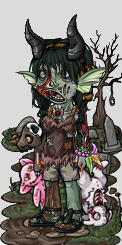 "What do I miss you may wonder? Would you even care?
I miss the feel of the sun's warmth on my face.
I miss the sound of my girlfriend's voice.
I miss the smell of steak on the barbeque.
I miss the taste of a good beer with friends after work.
I miss me!
Do the others here miss these things also? Are they too 'blessed' with this eternal life?"

"Please, please, please dear Great One, if you really do exist, and I surely believe that you do, please stop this mind of mine working, working, working..."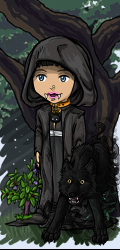 Some Famous Tombstone Quotes:






Sir John Strange
Here lies an honest lawyer
And that is Strange.
-- Tombstone in England

I was somebody.
Who, is no business Of yours.
-- Vermont

As the flowers are all made sweeter by the sunshine and the dew,
So this old world is made brighter by the lives Of folks like you.
-- Bonnie Parker (Bonnie and Clyde)

Here lies Lester Moore
Four slugs from a .44
No Les No More.
-- Tombstone Arizona

John Brown is filling his last cavity.
-- Dentist's Tombstone

I told you that I was sick!
-- Georgia Cemetery, USA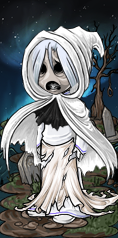 Here lies the body of Jonathan Blake
Stepped on the gas instead of the brake.
-- Pennsylvania Tombstone, USA

Remember man, as you walk by
As you are now, so once was I,
As I am now, so shall you be,
Remember this and follow me.
-- Tombstone in England

To follow you I'll not consent,
Until I know which way you went.
-- Written on the tombstone in reply to one above

The children of Israel wanted bread
And the Lord sent them manna
Old clerk Wallace wanted a wife
And the Devil sent him Anna.
-- England Tombstone

Under the sod and under the trees
Lies the body of Jonathan Pease.
He is not here, there's only the pod
Pease shelled out and went to God.
-- Massachusetts Tombstone

Gone away
Owin' more than he could pay.
-- England



Alien tears will fill for him;
Pity's long-broken ern.
For his mourners will be outcast men,
And outcasts always mourn.
-- Oscar Wilde's Tombstone




Pet Treasure
Pet Friends