Information
Iselesele has a minion!
Rainette Verte
the
Froggy
Iselesele
Legacy Name: Iselesele
The
Glade Xotl
Owner:
Chef
Age: 12 years, 6 months, 1 week
Born: June 3rd, 2011
Adopted: 7 years, 2 months, 6 days ago
Adopted: October 3rd, 2016
Statistics
Level: 101
Strength: 115
Defense: 63
Speed: 30
Health: 51
HP: 51/51
Intelligence: 280
Books Read: 273
Food Eaten: 0
Job: Stylist
**NEWS* *SHOPS* *FORUMS* *EXPLORE* *INVENTORY* *GAMES**



To My Fellow Subetans:
I love frogs!!! I collect frogs: gold, silver, pewter, ceramic, glass, plastic, wooden, plush, stone, tin, etc. They range in size from 1/2" to 3 feet. They have come from 7 states. Each one is very special to me. I have had many live frogs over the years also. When my kids were little, one of them was always bringing me a frog that they caught! I have over 500 and that number will only increase with each birthday, Mother's Day, and Christmas!.....Lillie_Vale


NAME: I - sele - sele
NICKNAME: Sele
BORN: June 3, 2011
GENDER: Female
ORIENTATION: straight
STATUS: in a relationship with Loscann
EMPLOYMENT: Currently works at Kora Pop Makers
HOBBIES: painting, gardening, 'playing house'
FAVORITE COLOR: pink
FAVORITE MOVIE: 'The Princess and the Frog' (2009)
FAVORITE SONG: 'Kiss That Frog' - Peter Gabriel
FAVORITE QUOTE: "I'd kiss a frog even if there was no promise of a Prince Charming popping out of it. I love frogs." - Cameron Diaz
BIRTHSTONE: Pearl, Moonstone, Alexandrite
ZODIAC BIRTH SIGN: Gemini
CHINESE ZODIAC BIRTH SIGN: The Year of the Rabbit
CELTIC ZODIAC SIGN: The Hawthorn Tree
EGYPTIAN ZODIAC SIGN: Satis
NATIVE AMERICAN ZODIAC SIGN: The Bear
BEST FRIEND : Rana the Froggy Love
PERSONALITY: lovable, gregarious, fun, friendly, adaptable, action-oriented, practical, traditional, organized
LIKES: Loscann; romance, love, learning, reading, crossword puzzles, long walks on the beach
DISLIKES: stupidity, laziness, clutter, inaction, fighting, indifference




HUMAN AVATAR CHARACTERISTICS:
HEIGHT: 5'3"
WEIGHT: 100 pounds
BUILD : full-figured
AGE: 30
COMPLEXION: rosy
EYE COLOR: gold
DISTINGUISHING MARKS: purple spots

♥♥♥♥♥♥♥♥♥♥♥♥♥♥♥♥♥♥♥♥♥♥♥♥♥

My Dearest Loscann,

I love you with my whole heart; my entire being. I have never trusted anyone the way I trust you. I know I will never doubt you because you are my one true love. I know deep down in my soul that you will never break my heart nor never let me down in anyway.

Sometimes life hits you with unexpected things that take you totally by surprise. All I can say is you're the best surprise life has given me and your capacity for love, caring, and understanding never ceases to amaze me. I've truly been blessed by finding you and I'll never let you go. You have shown me the difference between love and like and I think I will really wish to spend the rest of my life time beside you and keep you a happy man all your life.

Ever since you came into my life, my family and friends have noticed that I have been constantly smiling and so happy. There hasn't been a day when I have gone to sleep with a frown on my face since we met, and it's all because of you. Darling, I am so very glad that fate brought you into my life.

I have always wanted the love of my life to be understanding, loving, caring, faithful and most of all someone who would accept me for who I am. In you I have found the person I was looking for. My heart told me that my Prince Charming was there when you first said hello to me. I didn't have to think twice when you asked me to go out with you. I knew that you were Mr. Perfect for me. I don't think that there is, or that there could be, anyone better than you out there for me.



"I LOVE YOU VERY MUCH MY FROGGIE PRINCE"...Iselesele
♥♥♥♥♥♥♥♥♥♥♥♥♥♥♥♥♥♥♥♥♥♥♥♥♥

Love isn't blind or deaf or dumb - in fact it sees far more than it will ever tell! It is going beyond yourself and stretching who you are for someone else. To love them is to see who they really are and still care for them. Love isn't bitter, but you can't have love without pain: sacrifice is the hallmark of love, the coin of love.

Being in love usually is used in a romantic sense when you meet your significant other transforming a normal relationship into a deeper one without further interest in others. Love means that you trust the person, would do anything for the person, know that person is with you through thick and thin, isn't afraid to be seen with you.

Love is patient and kind. Love is not jealous or boastful or proud or rude. Love does not demand its own way. Love is not irritable, and it does not keep record of when it has been wronged. It is never glad about injustice but rejoices when truth wins out. Love never gives up, never loses faith, is always hopeful, and endures through every circumstance. Love will last forever.




♥♥♥♥♥♥♥♥♥♥♥♥♥♥♥♥♥♥♥♥♥♥♥♥♥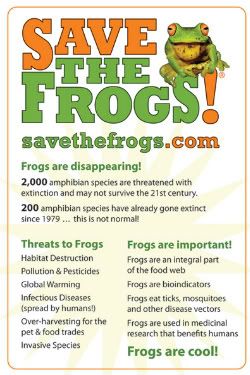 ♥♥♥♥♥♥♥♥♥♥♥♥♥♥♥♥♥♥♥♥♥♥♥♥♥


Pet Treasure
Distinguished Tree Frog
Pet Friends