Information
Alana Bloomfester has a minion!
Psychoanalyze
the
Vind
Alana Bloomfester
Legacy Name: Alana Bloomfester
The
Glacier Fester
Owner:
TracyH
Age: 8 years, 6 months, 6 days
Born: December 31st, 2013
Adopted: 8 years, 6 months, 6 days ago
Adopted: December 31st, 2013
Statistics
Level: 49
Strength: 96
Defense: 20
Speed: 12
Health: 20
HP: 20/20
Intelligence: 163
Books Read: 157
Food Eaten: 0
Job: Ardent Art Archivist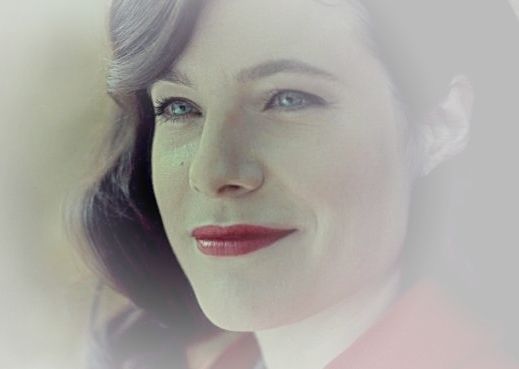 Alana Bloom is a character derived from the character Alan Bloom, a former colleague of Hannibal Lecter who also published Hannibal's papers in medical journals in the book by Thomas Harriscalled Red Dragon. On Manhunter a movie adaption of the book Red Dragon. Dr. Bloom is named Sidney. He treats Will after Hannibal's attack on him. He is very much like the Alana character. Alana the female version is on Hannibal, the TV series on NBC, and has more than a passing interest in Will Graham. Bryan Fuller made Alan Bloom and Freddy Lyons female for the television series which is a prequel to Red Dragon.
[More Info]
Alana and I thank you.
Pet Profile by:
Chelsea
Spotlight update and scrolling story box by
Ringo
Alana Bloomfester's story
Written: by me Edited by: khan
I first met Will when he was called in for the Garrett Jacob Hobbfester case. It was obvious that he was a very empathetic person. I was so scared this kind of stuff would effect him negatively and it did. He had an emotional break and I was his doctor. I helped him as best as I could and he recovered well. He realized he HAD to kill Hobbfester.
We became such close friends so I told him to start seeing Hannibal Fester for his treatment as I was afraid that the lines blurred between friend/doctor/POTENTIAL LOVER. Especially after we kissed that time. :pensive: Of course back in those days I thought of Hannibal as a genius psychiatrist. I will always feel guilty for recommending Hannibal to be Will's new psychiatrist.
Many years later I now know I love Will. However I know he is not well. I know he has a problem with alcohol. I like a cold beer or a glass of wine, myself on occasion, but Will drinks almost daily.
I also know he is unstable from the attacks by Hannibal Fester and Francis Dolarfester. I know I am crazy for getting involved with Will. I tried not to get too close, but the heart wants what the heart wants.
After Will married Molly and moved to Florida. I tried to not think of him. I was glad he was away from the F.B.I. I wanted more than anything for him to have happiness and PEACE. Myself I had a series of relationships, but I did not fall in love with any of them. I even dated Hannibal Fester briefly. Of course I had no idea what he was then. :disappointed:
I agreed with Molly when she wanted Will to stay away from the F.B.I. I understood that Jack Crawfester was desperate with the Francis Dolarfester case. Will can catch a serial killer better than any agent I know. However to put him in was unfair to Will. Between Hannibal Fester and Francis Dolarfester he is now scarred inside and out.
My heart broke when Molly left and took her son away from Will. Will loved that child even though he was not his biological father. While I understood her decision, part of me was very angry at her. I am afraid I am biased when it comes to Will!
I don't think Will can offer me the stability I need. Does that make me no better than Molly? I truly do not know. Still for now I am not ready to let go of what I have with him. There is so much good in him. The way he loves those dogs tells me that much. In my heart I blame myself for what Hannibal did to Will. Even though I know rationally that it was not my fault. What would some of my patients think? More than likely, She does not practice what she preaches!
More Info about Character:
Alana went through a lot during season 2 of the television series Hannibal. She had a love affair with Hannibal. She believed horrible things about Will which were later proved wrong. She found out who Hannibal really was. She was pushed out an upstairs window at the end of season two by a very undead Abigail. That is why I added the hospital bed, wheelchair, and walking canes to her treasure.
In this account I have her and Will as romantic interests no matter what happens on the movies, the television series or in the book. Both movies based on Red Dragon (Manhunter 1986 and Red Dragon 2002) have Will end happily with Molly and his son.
The book has him dreaming of Shiloh and killing a snake.
I liked the hint towards a Willana (Will and Alana) romance since the first season. So that is what is here in this account. Will happy with his wife and stepson would not make him as tortured as I see his character.
New Treasure chest items:Alana also adopted a dog in season two. That is why there is a dog in her treasure now.
In the movies Manhunter and Red Dragon and the book Red Dragon. Will Graham deals with the demented killer Francis Dolarhyde that is why I added the mirror shards to her treasure They are part of Francis Dolarhyde's M.O. (mode of operation).
In season 3 of the TV show Hannibal, Margot and Alana kill Mason Verger with an eel so I added an eel sticker. When Hannibal is put in the criminally insane institution Alana is the administrator instead of Fredrick Chilton thus the lock. Alana also gives birth to the Merger heir and is with Margot so that is why there is a pacifier. The chardonnay was added because in season 3 Alana tells Hannibal that she now drinks wine because of "what" he puts in his beer.
Hannibal cleverly clipped,"Who."
NOTE: NONE OF MY HANNIBAL BASED PETS ARE 100 PERCENT CANON. They are festers after all. :stuck_out_tongue_winking_eye:
Pet Treasure
Psychiatrist Rag Doll
SAI Junior Agent Badge
Common Six-Shooter
A Postcard from Insanity
Shattered Mirror Shards
Red Dragon Scale
Stun Gun
Hospital Bed
Blue Hospital Gown
Wheelchair with Snowflake Blanket
Basic Walking Cane
Bag of Plasma
Bag of Blood
First Aid Kit
Tension Bandage (Ankle)
Butterfly Bandages
Extra Strength Pain Pills
Regular Strength Pain Pills
Digital Thermometer
Stethoscope
White Nitrile Gloves
Doctor Mask
Anatomy: Descriptive and Applied
Introduction to Statistics
History of Philosophy
Foundations of Organic Chemistry
Published Journal
Cropped Aurora Jacket
Aurora Borealdress
Aurora Borealis Pantyhose
Simplistic Black Flats
Brown Huskers
Aquamarine Shard Earrings
Aquamarine Toe Ring
Aquamarine Leaf-Tipped Earrings
Aquamarine Cabochon Ring
Aquamarine Tiered Pearl Necklace
Coffee
Flower Latte
Sacred Lands Chardonnay
Beer Flavored Beer
Simple Bottle Opener
Glaucous Tree Blouse
Blue Button Skirt
Blue Sheer Pantyhose
Pointy Black Pumps
Lacy Brown Dress
Pointy Tortoise Shell Pumps
Black Floral Summer Dress
Black Flat Sandals
Rosy Pink Girly Bow Shirt
Pink Checked Skirt
Twilight Jackboots
Black New Year Bash Dress
Glittery Black Bow Party Flats
Red Lipstick
Pink Sparkly Lipstick
Blue Eyeshadow Kit
Brown Eyeshadow Kit
Brown Knee Socks
Brown UGH! Boots
Brown and Blue Checked Skirt
Bark Chunky Knit Sweater
Amazingly Warm Sexy Coat
Brown Earmuffs
Baggy Green Scarf
Green Striped Gloves
Light Green Winter Coat
Brown Stylish Wellies
Brown Stylish Raincoat
Black Military Pea Coat
Charcoal Fluffmuffs
Safety For Runners
White GPS Watch
Fancy Comb
Aqua No Sweat Headband
Aqua No Sweat Wristbands
Glacier Subeta Shampoo
Glacier Subeta Conditioner
Blue Vanity Rose Brush
Grilled Chicken To Go Salad
Glass of Plain Iced Tea
Turquoise Tangerine Laptop
Turquoise Tangerine Touchphone
Turquoise Tangerine Ear Buds
Lock
Green Eel Sticker
Blue Pacifier
Patches
Mothers Day Memorial Frame
Pet Friends