Marian Hawke_928
Legacy Name: Marian Hawke_928
The
Sweetheart Ruffie
Owner:
butterfly1975
Age: 6 years, 6 months, 3 weeks
Born: February 28th, 2014
Adopted: 5 years, 11 months, 3 weeks ago
Adopted: October 3rd, 2014
Statistics
Level: 6
Strength: 13
Defense: 10
Speed: 10
Health: 10
HP: 0/10
Intelligence: 8
Books Read: 8
Food Eaten: 0
Job: Towel Folder
premade profile by
Chen
Do I look like the leader of this merry band of misfits?
---


What earth shattering matter requires my attention this time?

Well, I suppose you want to know my story, don't you? I suppose I could tell you, though I'm sure I couldn't recite it as well as Varric could.


---


It all started with my family fleeing Ferelden due to, you guessed it, the Blight. Along the way one of my two younger siblings died defending the rest of us from an ogre.

Eventually, we made it out thanks to a Witch of the Wilds named Flemeth (and we picked up Aveline along the way). And we were on our way to Kirkwall (a city-state in the Free Marches).


---

After some brief drama upon our arrival we were able to get into Kirkwall (although we did have to spend an entire year as indentured servants)... But, once we were in I met a lot of great friends (namely Varric, Anders, Fenris, Isabela, Merril, and Sebastian), and of course Aveline was there too. There wasn't a dull moment in Kirkwall after I arrived, I stirred up a lot of trouble, probably just about as much as I quelled. Though, I like to think I did the city some good.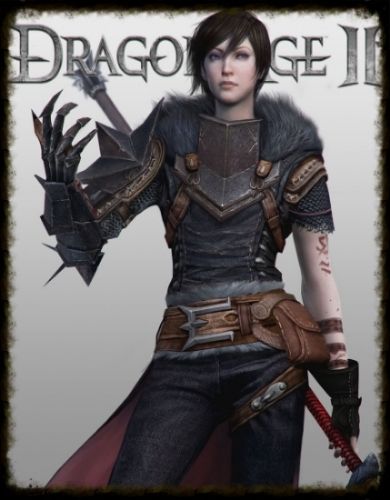 Pet Treasure
Pet Friends