Information
Toph Beifong has a minion!
Earthbending
the
Freaking Rock
Toph Beifong
Legacy Name: Toph Beifong
The
Field Terracoon
Owner:
Fearoflife
Age: 6 years, 7 months, 1 week
Born: September 11th, 2014
Adopted: 4 years, 1 month, 3 weeks ago
Adopted: March 1st, 2017
Statistics
Level: 14
Strength: 27
Defense: 27
Speed: 28
Health: 27
HP: 18/27
Intelligence: 8
Books Read: 8
Food Eaten: 0
Job: Unemployed
Pet profile picture made by
Undertakerr(Invalid img)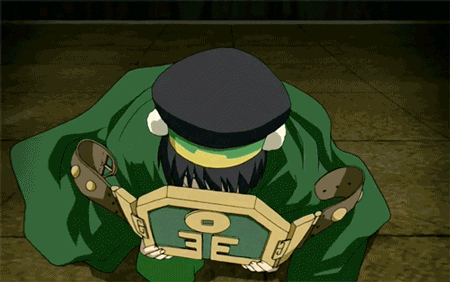 Toph Beifong
"People see me and think I'm weak. They want to take care of me. But I can take care of myself, *by myself*. "
Pet Treasure
Blind Eye See You Ring
Ominous Crystallite
Archive Plushie
Healer Rag Doll
Burnt Flesh
Coal Mole
Cabbage
Earthy Jacket
Black Friendly Mushroom Costume Wig
Sacred Ground
Blue Pentypod
Floating Broken Rock Fragment
Block of Granite
Raw Opal
Black Coda Caves Crystal
Green Coda Caves Crystal
Garden Path Stones
Iron Ore
Celestium Ore
Magnetic Stones
Gold Ore
Raw Obsidian
Bronze Alloy
Lil Rock Buddy Beanbag
Bloodred Pet Rock
Infatuated Pet Rock
Angelic Pet Rock
Chibi Pet Rock
Pet Friends