Information
Tekhartha has a minion!
Harmony Orb
the
Pure Matter
Tekhartha
Legacy Name: Tekhartha
The
Angelic Endeavor
Owner:
Shark
Age: 6 years, 3 months, 1 week
Born: August 14th, 2016
Adopted: 2 years, 9 months, 3 weeks ago
Adopted: February 3rd, 2020
Statistics
Level: 1
Strength: 10
Defense: 10
Speed: 10
Health: 10
HP: 10/10
Intelligence: 0
Books Read: 0
Food Eaten: 0
Job: Towel Folder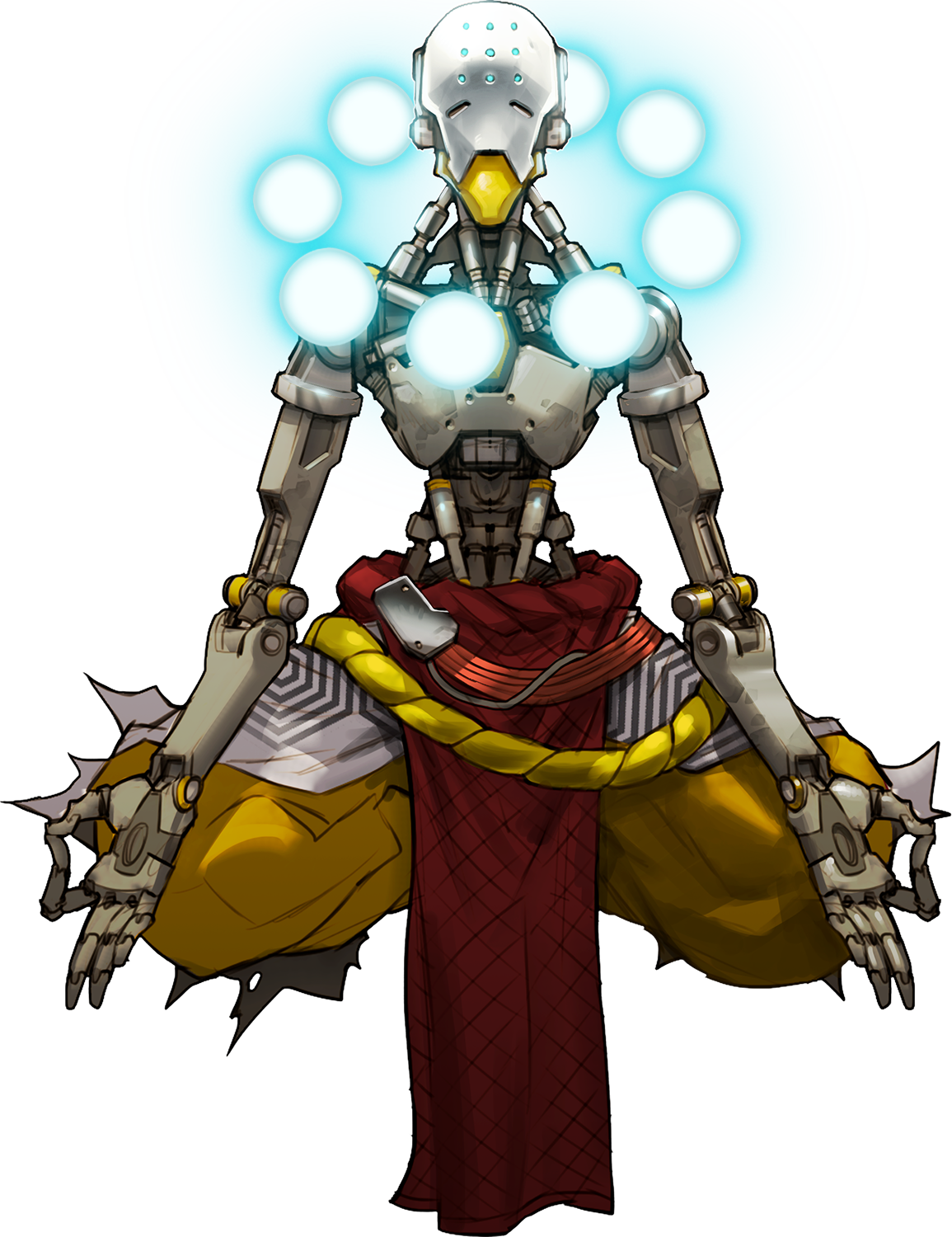 "True self is without form."
Zenyatta is an omnic monk who wanders the world in search of spiritual enlightenment. It is said that those who cross his path are never the same again. He believes that by forming people into relationships, the world can be healed, and a better society created. But, when necessary, he will fight to protect the innocent, be they omnic or human. The orbs he uses were hand-carved at the Shambali monastery and serve as a means to channel omnic energy.
Like all Shambali, despite being unable to eat, Zenyatta knows how to prepare food.
A former member of the Shambali, Zenyatta disagreed with the group's approach. He believed that the way to repair the problems between humans and omnics was not through dogmatic teaching but through interpersonal connection and engagement. Ultimately, Zenyatta followed his own path. He chose to leave the monastery and wander the world, helping those he meets to overcome their personal struggles and find inner peace.
At some point either before or after leaving the monastery, he encountered Genji, who had left Overwatch and was conflicted with his nature as a cyborg. Though Genji initially rejected Zenyatta's wisdom, the benevolent omnic would not be deterred. In time, Zenyatta became his mentor, and under the monk's tutelage, Genji reconciled his dual existence as both man and machine. Zenyatta would later consider Genji to be one of his brightest pupils.
might rename to "Zenyatta" idk idk

see fraulein for TC to-buy list ♥️








Credits:
Zenyatta (and character art) belongs to Blizzard
Code by
Maruun
Pet Treasure
Yellow and White Iris Sticker
Binary Code T-shirt
Peace on Subeta Sticker
Jazzy Juggling Balls
Rusty Submarine Model
Butterfly Wings
Nut Cracker
Tarnished Copper Mechanical Octopus
Hikei Floating Orbs
Hikei Floating Orbs
Hikei Floating Orbs