Information
Webmaster has a minion!
W3C
the
Brokd
Webmaster
Legacy Name: Webmaster
The
Blacklight Kanis
Owner:
Bug
Age: 3 years, 8 months, 2 weeks
Born: August 24th, 2017
Adopted: 3 years, 8 months, 2 weeks ago
Adopted: August 24th, 2017
Statistics
Level: 216
Strength: 501
Defense: 388
Speed: 381
Health: 386
HP: 386/386
Intelligence: 272
Books Read: 214
Food Eaten: 0
Job: Web Developer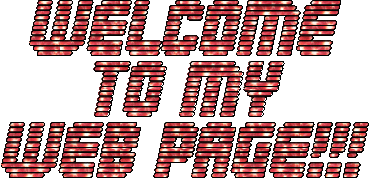 All About Me
NAME: Webmaster
AGE: 14
GENDER: Boy
OCCUPATION: Student @ Centropolis Public Middle School
FUTURE OCCPUTATION: Doctor or Scientist
LIKES: Computer games, cheesy tacos, listening to music, snakes and other reptiles, and sleeping
DISLIKES: Flowers, mustard (eww!!!!) and social studies
STRENGTHS: A good listener, good at math, and web design.
Profile credits: Coding+writing by
Bug | animated Gifs from AmazingAnimations.com | Glitter text from picasion.com/glitter-maker
Pet Treasure
Atomic Marshmallow Bunny
Corn Car
Ducky Plushie
Whiteout
Magical Rainbow Jelly Bean
Enchanted Hypnosis Wand
Oversized Soft Vinyl Experiment 3485 Toy
Unibrow Disguise
Bunny Gumballs
Time Matter
Bottled Rainbow
Crock Roll
2008 Celebration Sparkling Grape Juice
Experimental Reversal Concoction
Canned Whole Fester
Acidic Throwing Vial
Extreme Scenester ABC Gum
Attacking Crab
Programmer Shirt
Tiny Clingbaaaaaa
Hyperactive Loveheart Sticker
I-Love-You UFO Keychain
Scribasor
Lovable Rainbow Beanbag
Happy Nuggets
Upset Marshmallow
Distressed Ice Cream
Super Happy Rainbow Cake
Bizarre Pooquine
Sour Grapes
Happy Star Bracelet
Corn Skewers
Chisra
Glow-in-the-Dark Skeleton Long Sleeved Shirt
Chupacabra Paper Mache Effigy
Possessed Television
Pink Chick Keychain
Red Firework Plushie
Dragonfruit
Jitterbug Note Earrings
Slots Guitar
I-Love-You Taco
Spectrafie
Lucent
Idiots Nail Gun
Kitty Following
Floppy Bat
Stress Balloon
Rainbow Spork-O-Poking!
Crown of Ultimate Evil
Citrus Charms Lime Green Sunglasses
Chibi Maliss Plushie
Chevron Friendship Bracelet
Candy Necklace
Cold Feet
Clockwork Bomber
Clear Signal Stoplight Mini-Dress
Chickie Bobble Head
Unstable Fizzy Pumpkin Concoction
Ceendawg
Carnival Beanbag Toss
Candy-Coated Sugar BBs
Flow Headphones
Candy Rock Chunks
Gold Cute Bunny Slippers
Bendy Eyeball Stand
Dancing Turkey
Love Bucket
Vial-o-Sparkles
Tamagot
Angry Chai Toy
Feesch
Obnoxious Blue Finger Puppet Monster
Severed Spectrum Tentacle
Not A N00b Picket Sign
Pile of Spectrum Eyeballs
100k Users Plump Star Plushie
Spectrum Potion
Sparkler
Glowing Moon Candies
Glowing Star Candies
Bizarre Staff
Lizard Wand
Bomber
Tangled Multi-Colored Mini Lights
Evil Spider
Dawn UFO