Information
Now And Forever has a minion!
Minion
the
Daikir
Now And Forever
The
Common Blob
Owner:
spiralgalaxis
Age: 6 months, 2 weeks, 3 days
Born: February 2nd, 2019
Adopted: 6 months, 2 weeks, 3 days ago
Adopted: February 2nd, 2019
Statistics
Level: 5
Strength: 10
Defense: 10
Speed: 10
Health: 10
HP: 10/10
Intelligence: 1
Books Read: 1
Food Eaten: 55
Job: Unemployed
Needs graveyard potion, genderless berry and loads of editing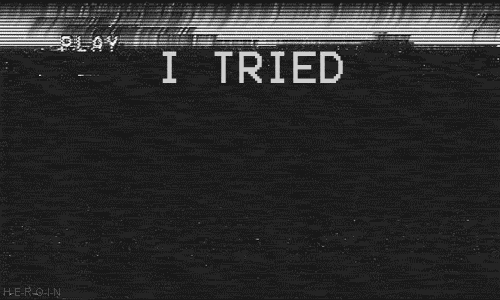 This blob dreams of sleeping forever, because everything else is exhausting. It's getting harder just to stay alive.
The stone beast has pinned me to the floor. It's agony when I move, but when I stay still and think about something else, it fades to a dull ache. I tell myself I could live like this forever. A rib cracks.
Ok, that's it. I have to get out of here. Come on. Come on, MOVE! I crawl out from under the cold stone arm. Blood rushes to areas that were blue. Come on. Move. Keep going. It notices. There's grinding noises. It slowly wraps its hand around my foot. It pulls me back so easily to where I started. Nothing to show for it except being more tired than I was before. After a few hours, I'll try again.
I achieve nothing, and it looks like I do it on purpose. It looks like contentment. It looks like I'm not trying.
They say "we all have rocks weighing us down," and then pull out from their pocket a little pet rock with googly eyes.
I'm sick of my own bullshit, and so is everyone else. I want to be productive, help save the world, and stop letting everyone down all the time. How many nights have I promised myself rebirth? And how many times have I woken up as a pile of ash?
Profile template by
Lea
.
Pet Treasure
Brain on a Leash
I Tried It Died Sticker
Blobbin Is My Specialty Sticker
Potted Weed
Pile of Unfinished Sketches
Fixing Broken Lights
Life Shard
The Mistakes We Make
I Can Do This Sticker
Dust
Progress Not Perfection Sticker
Pet Friends