Information
Larica has a minion!
Lebron
the
13th Cat
Larica
The
Scribble Demi
Owner:
Moonlady
Age: 1 year, 1 month, 3 weeks
Born: May 16th, 2019
Adopted: 1 year, 1 month, 3 weeks ago
Adopted: May 16th, 2019
Statistics
Level: 1
Strength: 10
Defense: 10
Speed: 10
Health: 12
HP: 10/12
Intelligence: 0
Books Read: 0
Food Eaten: 0
Job: Unemployed

This is me! I am a very happy person, who loves animals, mainly unicorns and cats. I live in a city that I love, because I live in it with the most important people for me. I don't care about other people's opinions and I like to wear colorful or black things, it depends on my mood. I'm a person who speaks many random things, no matter if I'm feeling sad or happy; I just like to let everyone around me happy! I'm completely crazy, and I love it, because that makes me a unique person. I never acted or dressed like a person who wants to be sensual or beautiful, I'm just myself! I love playing almost all kinds of games, even though I'm still learning some. I love making new friends, I already have several in my college and I know many people where I work. I also love my family, which is very important to me, my boyfriend that I love more than anything, and my beautiful little pets. ♥♥♥
If you have read this far, you must imagine that I'm the best person in the world and I love myself. But not really, I have been through many difficult times and I often end up crying or discussing, even for silly things. Still, I like being who I am, and nothing in this world will make me change!

Larica advice: Don't lie to yourself, you are amazing, and people can love you just the way you are!
Name
Larissa Mezzomo Cutes
Nickname
Larica
Age
18 years old
Power
Make you happy
A photo of me!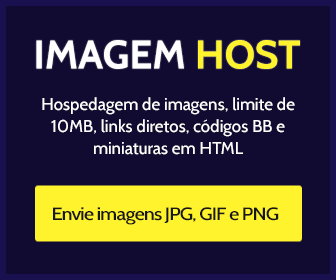 and me in real life!
Gilzinho (boyfriend)
My boyfriend and I met some time ago, and right away, I fell in love. He likes the same things I do, and he's beautiful and smart. We started going out and more and more I fell in love, and after a while, we started dating. Currently, we are very happy together, and I hope that one day we can get married and have a family.
Lebron
My cute baby cat, my mother and I adopted him from the streets. He is black and has big green eyes, he is affectionate and sweet. He likes to eat a lot and is lazy!
Pet Treasure
L Sticker
A Sticker
R Sticker
I Sticker
C Sticker
A Sticker
Dapper Miniature Pinscher Figurine
Pair of Lovebirds
Lonely Dino Pair Plushie
Wind SubetaBall
Dark SubetaBall
Light SubetaBall
Water SubetaBall
Earth SubetaBall
Magma SubetaBall
Flaming SubetaBall
Ice SubetaBall
Charamber Special Edition Betadoll
Pengplup Special Edition Betadoll
Costume Plinkachoo Ears
Book of Love
Swimming in Money
The Geek Trading Card
Large Pig Balloon
Yellow Little Duck Balloon
Yellow Star Balloon
Blue Balloon
Black Coda Caves Crystal
Dream Coda Caves Crystal
Blue Coda Caves Crystal
White Coda Caves Crystal
Galaxy Orb
Sweeping Tempest Marble
Strong Armed Bowman Constellation Sticker
Galaxy Space Pop
Moon Plushie
Pink Retro Galaxy Space Dome
Blue Telescope
Space Ice Cream
Goodnight Sticker
Night Sky Print Bookmark
Gold Moon Relic
The Creeping Galaxy
Candle of Unity
Pink Witchs Brew
Pink Witch Plushie
Shinwas Fairy Sword of Purity
Treble Clef Latte
Love Plant Potion
White Chocolate Truffles
Rainbow Shaved Ice
Rainbow Spork-O-Poking!
Rainbow Cake
Chocolate Cake
Smiley Cupcake
Chocolate Milkshake
Strawberry Gummy Cat
Bubble Gum
I Heart Blob Kitties T-shirt
Girly Kite
Strawberry Bubble Candy
I Love You Candy Heart
Kiss Me? Candy Heart
You Have Beautiful Eyes Candy Heart
Be Mine Candy Heart
Too Cute Candy Heart
You=Pretty Candy Heart
Love Soul Stone
Lovely Balloon
Primitive Valentine
Love Snowball
Peppermint Candy
Rainbow Star Rod
Black Unicorn Plushie
Zims Professional Gamer Sticker
Dawn Gamepet
Dusk Gamepet
Arid Gamepet
Field Gamepet
Twilight Gamepet
Sun Gamepet
Green Game Controller
White Game Controller
Blue Game Controller
Black Game Controller
Purple Game Controller
White Rad Wireless Controller
Purple Rad Wireless Controller
Pink Rad Wireless Controller
Blue Rad Wireless Controller
Green Rad Wireless Controller
Pink Precision Gaming Mouse
Blue Precision Gaming Mouse
Blue Gaming Headset
Orange Gaming Headset
Red Gaming Headset
Pink Gaming Headset
Green Headset
Red Headset
Blue Headset
Purple Headset
My Body Is a Temple Sticker
Book Lover Sticker
Purple Witch Cat Plushie
Oops!
Springtime Alpaca Sticker
Fairyphug
Pink Coin
Graphics Tablet
Artistic Blob Kitty
How to Draw
Rose Quartz Crystal Flower Bracelet
Cop Bunny
2012 Singing Rabbit
Bubble Gum Crushed Candy Crystals
Crazy Ice Cream Sticker
Angry Clockwork Blob Kitty
Angry Face Eraser
Large Angry Face Ring
Lilac Flower Plushie
Dusk Flower Plushie
Sleepy Glasses
Pinklicorn
Sleepner
Zodiac Horse Spirit
Wolf Kid Pajamas
I Love Horses Sticker
Magical CD
Magical Horned Snowball
Dark Goddess Diary
A Fairy Tale
Never Gonna Grow Up Sticker
Artist Rigging Brush
White Colored Pencil
Yellow Colored Pencil
Turquoise Colored Pencil
Positive Vibes Sticker
I Can Do This Sticker
Shiny Sticker
Food Love Sticker
She Her Pronoun Sticker