This pet belongs to an inactive account! You can create a new pet, or change a pet name to this name!
Information
Pwime has a minion!
Magnus
the
Gear Shifter
Pwime
The
Chibi Cadogre
Owner:
DunBother
Age: 11 years, 2 months, 1 week
Born: April 30th, 2009
Adopted: 10 years, 1 day ago
Adopted: July 8th, 2010
Statistics
Level: 393
Strength: 983
Defense: 984
Speed: 982
Health: 988
HP: 684/988
Intelligence: 523
Books Read: 477
Food Eaten: 0
Job: Unemployed
Really V2, you know coz staff killed off the real Pwime,
Was designed from Lost blueprints, made by Mr. Blackmoon himself, as a secret weapon to fight off his enemies.
Due to the fact that his Original model was destroyed, and all we had left were some smudged up copies of the originals,
he has a new set of issues. We are in constant struggle to become the best!
Though he has a stunted growth and a compact form, he is also blessed with an awesome battle transformation.
Try him if you want..underestimate him please... Coz we would love to kick names and take...well yeah you know.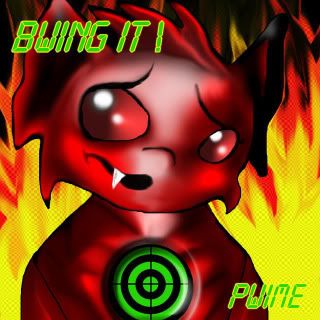 Welcome Back gifty from my wonderful hero User not found: crashy,Woman owns my soul a million times over now!! Wand PWND to me by
Cream Kicking names and taking ...well you know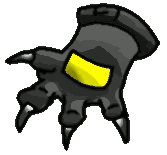 Pet Treasure
Cadogite
Zombie Heart Plushie
Gelatin Glider Hat
Junior Archaeologist Tool Kit
Bug Trapped in Amber
Fake Phoenix Quill
Item Hunters Crown
Subeta Cola Fairy Attitude Adjuster
Docile Rictus
Haxxor
Defeye
Lava Arma Scroll
Suave Smokin Fedora
Dark Grimoire
Jim the Trainer Trading Card
Strawberry Zombie Kisses
Small Gold Mouse Trinket
Blackmoons Legion Banner
Calvins Cadogre Toy
Discarded Cogs
Magical Key
Wishbot
Brewski Brand Brewski
Lovetron 3000
Battler Issue 03
Poisonous Barrage Scroll
Giselle Kinkylove Paddle
Miniature Stone Guardian
Mecha-melifera
Mystical Star Shuriken
Amphisbaena Ring
Signed Calvin Blackmoon Biography
Winged Stone Book
Broken Stone Wings
Big Book of Rivenghe
10,000 sP Voucher
Loose Rictus Teeth
SAI Morse Code Legend
Naughty List
Morse Stamp Kit
Coffee Slushie
Blackmoon Hand Blaster
Elegant Gunblade
Hearts Revenge Gunblade
Cogwork Key
Clockwork Heart
b4D MaxHIn3
Lovetron 3000
Lollerbot
Repair Bot
Hunter
Zoid
Clockwork Bomber
Bombtula
Wrenchett
Repair Bot
Ninja Flopit Figurine
Steam Book
Darko
Bottled School Girl Shriek
Android Assassin Motorcycle
Lagmonster
Lagmonster Plushie
Gold Clockwork Grenade
Bronze Clockwork Grenade
Silver Clockwork Grenade
Iron Clockwork Grenade
Brass Clockwork Grenade
Thatcher Mordell Plushie
Happy Spear
Acidic Throwing Vial
Mutagenic Throwing Vial
Original Gamer Control
Dirty Matty Bobblehead
Tigrean Machete
Fierce Ice Blade
Battler Issue 02
Explosive Dark Matter Die
Sniping Bow of Doom and Demise
Present Bomb
Love Truck
Champion Scroll
Dissolver Scroll
Gate of Evil Scroll
Phantom Guile Scroll
Pet Friends