Information
Red Nova has a minion!
Antares
the
Newfie
Red Nova
Legacy Name: Red Nova
The
Reborn Rreign
Owner:
InVader
Age: 12 years, 10 months, 2 weeks
Born: November 7th, 2010
Adopted: 12 years, 10 months, 2 weeks ago
Adopted: November 10th, 2010
Statistics
Level: 104
Strength: 285
Defense: 276
Speed: 275
Health: 283
HP: 283/283
Intelligence: 2
Books Read: 2
Food Eaten: 0
Job: Unemployed
After I'm gone, your planet will be free to live out its miserable span of existence, as one of my satellites, and that's how it's going to be...

Known only as Red Nova, this mysterious Rreign comes from a distant star only seen in the sky during the annual Fireside festival. Believed to be a immortal, he roams the galaxy conquering planets. His star is cataloged at the Atebus Observatory as AO-666, but it is better known to him as Relex. The star is very faint when seen from Subeta, but it is one of the biggest stars in the galaxy.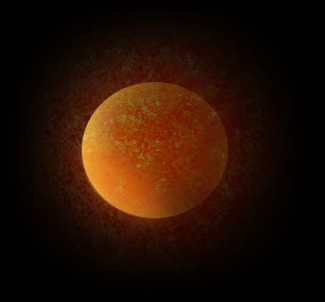 Pictured above is Relex, a red giant star. The Atebus Observatory has said that over 70,000 Subeta sized planets would fit inside. The star has an average temperature of 3,500 degrees Kelvin. The corona of the star extends thousands of miles into space and can reach temperatures over 1,000,000 degrees Kelvin. The interaction of the stars rotation and its magnetic field are able to sustain these high temperatures. Relex has long exhausted its reserves of Hydrogen and is now fusing Helium in its core as it grows larger. Millions of years from now Relex will end its life as a spectacular supernova.

Pet Treasure
Pet Friends