Information
Shai has a minion!
Solanthe
the
Conflict
Shai
Legacy Name: Shai
The
Darkmatter Lain
Owner:
Rogue
Age: 8 years, 9 months, 2 weeks
Born: June 23rd, 2012
Adopted: 8 years, 9 months, 2 weeks ago
Adopted: June 23rd, 2012
Statistics
Level: 6
Strength: 12
Defense: 10
Speed: 10
Health: 10
HP: 10/10
Intelligence: 0
Books Read: 0
Food Eaten: 0
Job: Unemployed
"Dissociative Identity Disorder (previously known as Multiple Personality Disorder) is the most severe and chronic manifestation of dissociation, characterized by the presence of two or more distinct identities or personality states that recurrently take control of the individual's behavior, accompanied by an inability to recall important personal information that is too extensive to be explained by ordinary forgetfulness. It is now recognized that these dissociated states are not fully-formed personalities, but rather represent a fragmented sense of identity."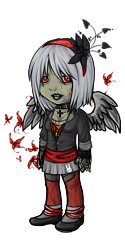 WORK IN PROGRESS - PROFILE CURRENTLY BEING EDITED!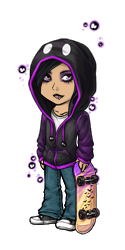 Hi, you can call me
WIP-2
!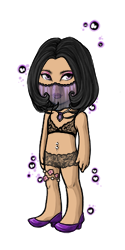 WIP-3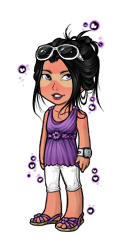 WIP-4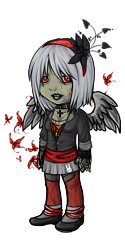 WIP-5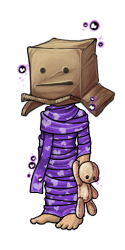 WIP-6
Dissociative Identity Disorder definition from
ISSTD
Story, Avatars and Profile
by
Rogue
Background made using
PatternCooler
Pet Treasure
Pet Friends