Hannibal Fester says: Thank you to
Chelsea
for the look up & coding,
xel1980
for the Hannibal banner and
Dotty
for editing the story.
Story based largely on characters ESPECIALLY Hannibal Lecter created by: Thomas Harris in his books Red Dragon, Silence of The Lambs, Hannibal and Hannibal Rising. Also the movies of the same names. The movie Manhunter and the television program NBC's Hannibal. Some of the people who have portrayed Dr. Hannibal Lecter are Brian Cox, Sir Anthony Hopkins, Gaspard Ulliel and Mads Mikkelsen.
Hannibal Fester was a happy little boy. He loved his family. He was proud of being a Fester. He had hopes and dreams for his future. Hannibal was of noble birth; he was born Count Hannibal Fester the VIII. He was named after a great warrior Fester known as Hannibal the Grim Fester who lived in the middle ages. Hannibal was a POLITE child. He had a big heart. He was kind and amiable; a delight to be around.
One day some rogue Fester soldiers broke into his home; killed and ate his whole family, except for him. The hardest to lose was his younger sister Mischa. They may as well have eaten Hannibal too, because his heart died that day.Hannibal had a psychological break and became a PSYCHOPATH.

Hannibal's old home was turned into a orphanage. This is where he was sent to live as a teen. Hannibal disliked that his home was taken over. More than that he disliked that there were bullies there. He refused to be bullied anymore and ran away from the orphanage. Hannibal found out he still had a widowed aunt by marriage; Lady Murasaki Fester. He sought her out and went to live with her. Still mourning her husband she was glad to have Hannibal in her home.
A man was rude to his aunt and Hannibal got very ANGRY and cut off the man's head. Though insane, Hannibal did love some people. He loved his aunt, but she wanted him to forgive and forget.
"Never", He said and sought out VENGEANCE on every one of the rogue soldiers.
After Hannibal completed medical school he became interested in psychology and psychiatry. He ended up being a forensic psychiatrist that helped members of the FBI (Fester Bureau of Investigation).
That is when he met Special Agent Will GraFester. Someone he both admired and manipulated horribly. He was curious about how Will's mind worked. He played with his head to see what Will's reactions would be.
Even after all that Hannibal did to him Will still figured out that Hannibal was a cannibal. He was eating other Festers. There was an altercation. They almost FOUGHT to the death. Despite that, years later from his room in a hospital for the criminally insane, Hannibal Fester helped Will GraFester catch a serial killer Francis DolarFester nicknamed the "Beak Fairy".

Then Hannibal Fester met a new Fester Bureau of Investigation special agent, Clarice StarFester. Hannibal liked her from the start. However, he would not help her with her case unless she told him about her life. Her life had NOT been easy. Jack CrawFester, her boss, told Clarice not to let Hannibal get in her head; not to tell him anything personal.
Hannibal's boredom from being locked up made him MORE determined to know all about her. He beguiled her to tell her secrets to him in order for him to cooperate in helping her catch a terrible criminal that was plucking young Festers to death.
The last time he saw her before she went to catch the serial killer Buffalo Bill Fester, a.k.a. Jame Gumb Fester, he handed her the case file and their feathers touched and sparks flew between them in their feathers, eyes and hearts. There was undeniable chemistry.
Hannibal Fester escaped incarceration hours later using a pen.
It was ten years before he saw Clarice again. A Fester that Hannibal had hurt in the past, but decided he was too DISTASTEFUL to eat, planned to capture Hannibal and slowly torture him to death. His name was Mason VergFester.
The Fester Bureau of Investigation refused to get involved. Mason VergFester was rich; he paid some of the higher ups to cover up his crimes, past and future. Clarice StarFester, now disenchanted with the FBI rescued Hannibal and ended up running away with him. She was in love with Hannibal Fester..
Hannibal only ate what he called," free range rude Festers". Now he keeps the promise he made to Clarice to STOP being a cannibal. Hannibal and Will, despite their former animosity, are now friends. Clarice, Hannibal and Will are like the three musketeers or rather the three muskefesters.
Hannibal is not only a fabulous cook. He plays the piano, draws, paints and writes poetry. His interests include art, operas, classical music, books, dancing, concerts, plays and musicals. He indeed loves the finer things; the upper-crust way of life.
Will, Hannibal and Clarice intend to live the rest of lives happily ever after.
Hannibal loved being adopted into this account along with his Sang named for Mischa.

This is his new family and even if they are rude he PROMISES he will not eat any of them. Especially Dickie. He is not even a Fester. :P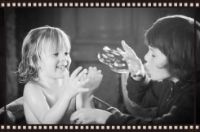 Hannibal and Mischa
(portrayed by :Aaron Thomas and Helena-Lia Tachovská )
Hannibal Fester won pet spotlight December 23, 2013.The character Clarice Starling's 50th birthday.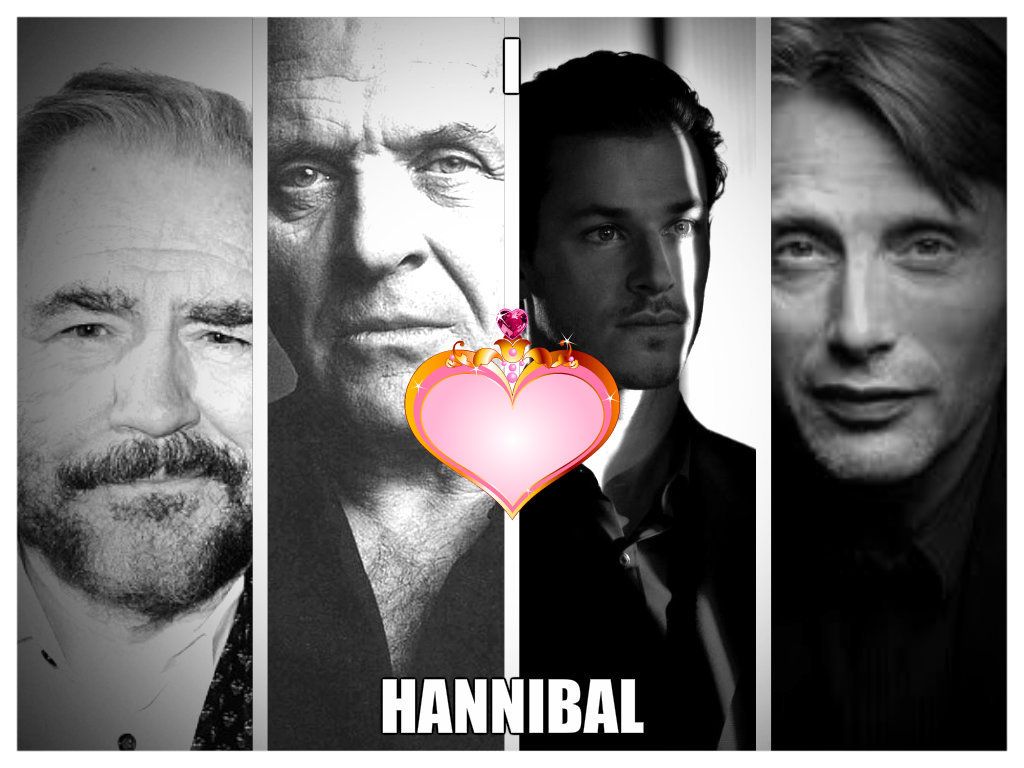 NOTE: NONE OF MY HANNIBAL BASED PETS ARE 100 PERCENT CANON. They are festers after all. ;p