Information
RainDoe has a minion!
Starshine
the
Constellation
RainDoe
Legacy Name: RainDoe
The
Angelic Antlephore
Owner:
Cheshire
Age: 13 years, 8 months, 1 week
Born: September 25th, 2009
Adopted: 13 years, 8 months, 1 week ago (Legacy)
Adopted: September 25th, 2009 (Legacy)
Statistics
Level: 1
Strength: 10
Defense: 11
Speed: 10
Health: 10
HP: 10/10
Intelligence: 1
Books Read: 1
Food Eaten: 0
Job: Unemployed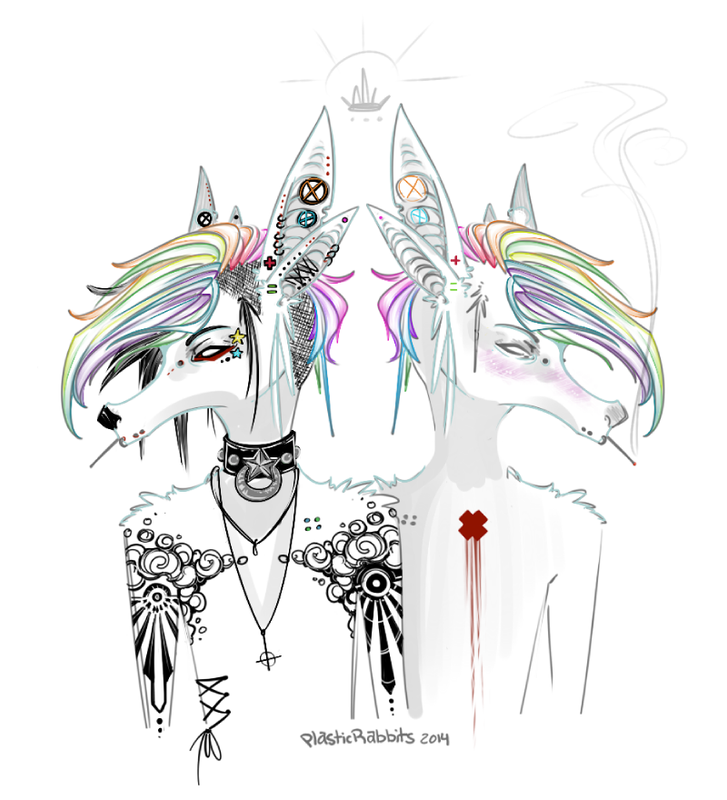 (-(( Rain ))+)
Teenage runaway. Graffiti artist.
Aspiring tattooist.

Addicted to the dermal arts.
Obsessed with outer space.
Suddenly I'm overcome
Dissolving like the setting sun
Like a boat into oblivion
Cause you're driving me away

Now you have me on the run
The damage is already done

Come on, is this what you want?
Cause you're driving me away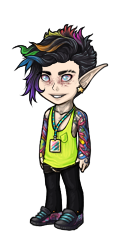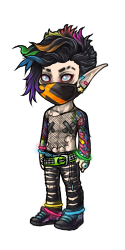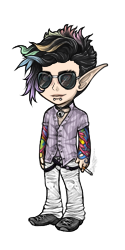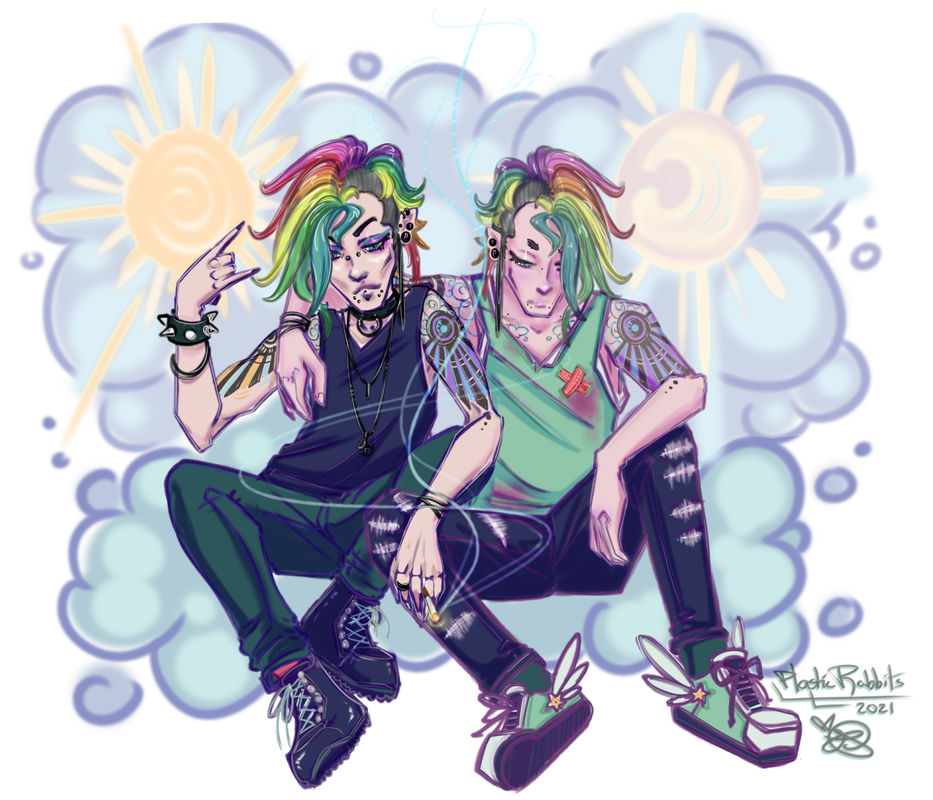 lyrics* florence and the machine - queen of peace
other music: The Faint - Desperate Guys
Pet Treasure
Candle of Unity
TechnoWave Chillin Tattoo Pen
TechnoWave Electric Tattoo Pen
Spilled Ritual Ink
Glow Paint
Edible Finger Paints
Graffiti Wall Decal
Spray Can Sticker
Graffiti Rebel Sticker
Graffiti Subeta Sticker
The Tag Volume One
Subeta Tagged Waterbottle
Spaltag Pilsner
Vibrant Yellow Spray Paint
Vibrant Purple Spray Paint
Vibrant Blue Spray Paint
Vibrant Green Spray Paint
Arid Vandal Spray Paint
Twilight Vandal Spray Paint
Lilac Vandal Spray Paint
Dusk Vandal Spray Paint
Field Vandal Spray Paint
Gold Vandal Spray Paint
Cream Vandal Spray Paint
Dawn Vandal Spray Paint
Cute Lolly Barrette
Stray Bobby Pins
Silver Intense Dye
Red Intense Dye
Orange Intense Dye
Yellow Intense Dye
Green Intense Dye
Blue Intense Dye
Purple Intense Dye
Pink Intense Dye
Pink Hair Dye
Red Hair Dye
Orange Hair Dye
Yellow Hair Dye
Green Hair Dye
Cyan Hair Dye
Blue Hair Dye
Purple Hair Dye
Purple Tincture
Pink Tincture
Orange Tincture
Yellow Tincture
Green Tincture
Black Tincture
Rainbow Talky Sticker
Yellow Glow-in-the-Dark Temporary Star Tattoo
Bottled Harvest Moon
Galaxy Orb
Jar of Paper Stars
Fallen Stars
Sweetie Star
Sugar Coated Grape Star
Sugar Coated Blueberry Star
Sugar Coated Cotton Candy Star
Sugar Coated Mint Star
Sugar Coated Lime Star
Sugar Coated Lemon Star
Sugar Coated Orange Star
Sugar Coated Cherry Star
Sugar Coated Berry Star
Sugar Coated Strawberry Star
Spectrum Potion
Spectral Fruit Plushie
Rainbow Heart Pin
Pan Heart Pin
Trans Heart Pin
Lesbian Heart Pin
Bi Heart Pin
Genderfluid Heart Pin
Ace Heart Pin
Genderqueer Heart Pin
Nonbinary Heart Pin
Angelic Antlephore Plushie