Information
Kawasaki has a minion!
Neko
the
Dumplin
Kawasaki
Legacy Name: Kawasaki
The
Nightmare Celinox
Owner:
Hound
Age: 12 years, 5 months, 3 weeks
Born: June 6th, 2011
Adopted: 4 months, 3 weeks, 3 days ago
Adopted: July 4th, 2023
Statistics
Level: 1
Strength: 10
Defense: 10
Speed: 10
Health: 10
HP: 10/10
Intelligence: 0
Books Read: 0
Food Eaten: 0
Job: Manure Processor
CREDITS
Profile template (c)
helix
(
Get it
)
Background pattern (c)
SubtlePattern
Story (c) me (
Hound
)
Art (c) me (
Hound
)
Story
Nobu Kawasaki
Shinobi in training, shapeshifter

Nobu was sold as a young boy to a monk who built a school that honoured the old ways of the Samurai and Shinobi. Some lucky boys became personal guards later of ministers and presidents. Others became actors and entertained tourists.
The kid was hardworking and quickly knew his way around with a wooden sword, but his favourite weapon were shuriken.
On the weekends, Nobu mostly visited the nearby city. It was rather a big trip to get down from the mountain village where the school was located. There as only one cable lift, which arrived once every hour. He then needed to take the bus or go by train.
One day, he returned pretty late with fellow students. It was a warm day and Nobu craved for some refreshments. He told the others to go back without him since he was going to take a detour to the night shop. It actually was open 24/7 and the only shop in town. Most people went once a week to the market. On his way back, there was a ginger cat sitting on a fence post. It meowed happily at him before it jump off and trotted a little further. Nobu loved cats. He always took in kittens he found, but his parents kicked them back out. They were extra mouths to feed. The boy kinda hoped the cat wouldn't think he was stalking him. He chuckled at his own thoughts.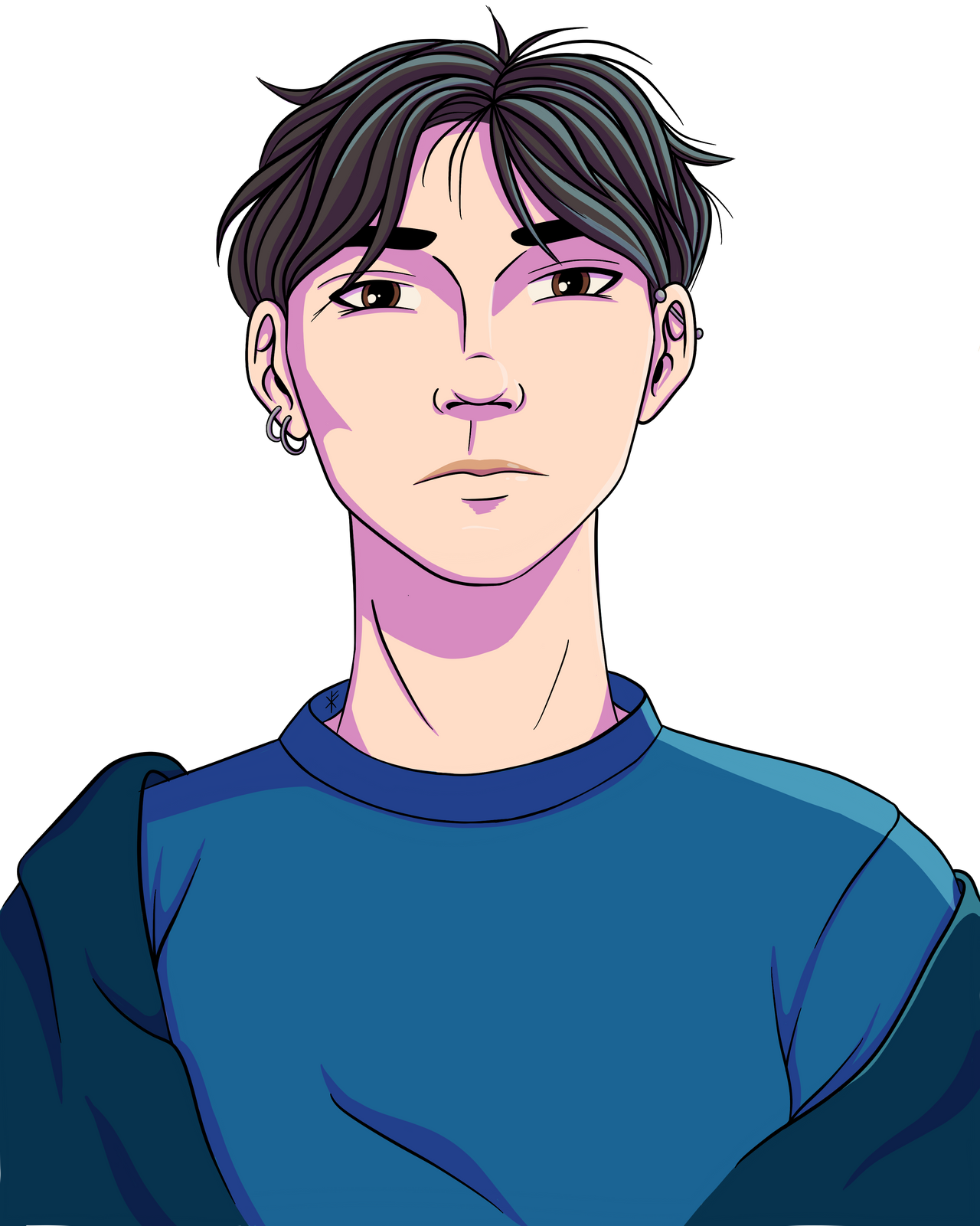 Pet Treasure
Calucko
Odd Cat Contact Lens
Cat Katana
Loved Poseable Grumpy Doll
Maneku
Pet Friends