Venom
The
Nightmare Kumos
Owner:
Cheshire
Age: 13 years, 1 week, 4 days
Born: August 6th, 2009
Adopted: 12 years, 4 months, 1 week ago
Adopted: April 7th, 2010
Statistics
Level: 23
Strength: 55
Defense: 53
Speed: 55
Health: 54
HP: 54/54
Intelligence: 118
Books Read: 117
Food Eaten: 2
Job: Unemployed
||×| No.08 |×||


---

Battle scarred. Bounty hunter.
Ven //or// Venom



Derives enjoyment from sparing matches, daily meditation, and being around things that produce heat. Specifically interested in cataloging and testing various toxins: sedatives, poisons, and antidotes.





Appears to be in his late twenties but is actually far older. Much like the elven people, his species are known to live for thousands of years.





Trained in the art of combat from the time he could walk, Ven is a highly proficient fighter both with and without a weapon. Though his personal ambition lies in traveling and learning new fighting techniques. His interest peeks on the topic of toxic substances and weapons of the bladed variety.




×
---
×
| A condensed bit of history |

Having lived underground for a large portion of his life, Ven's eyesight is incredibly sensitive to bright light. This long term sensory deprivation made it possible for his other senses to become heightened. Previously used by others as a tool of destruction, Ven left his life in the underworld behind for a chance to redeem himself above ground.

Even so. In his chaotic state Ven spiraled into a familiar fit of unhealthy behavior. Amidst the open air he still felt trapped inside his own skin. Once again he found himself being encouraged by men who sought to exploit him. Eventually he was able to grasp some clarity. Thereafter forcefully separating himself from the lifestyle of depravity.
×
---
×
| avatar representation |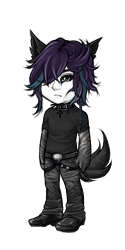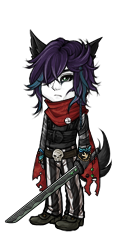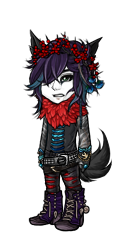 ×
---
×
| present day |


Called empathic by some, Ven has been known to be very susceptible to the whims of the people surrounding him. In an attempt to take control of his own life, the warrior learned to devote many hours to meditation and the fortification of his own spiritual walls.

After so much meditation his mind became open to the possibilities of his own heart. What he actually wanted from life. What it meant to live for himself. Perhaps what it meant to live for others, in his own way. So he disconnected from society and disappeared into the wilderness. Quietly returning some years later, taking up the roll of sell-sword.
×
---
×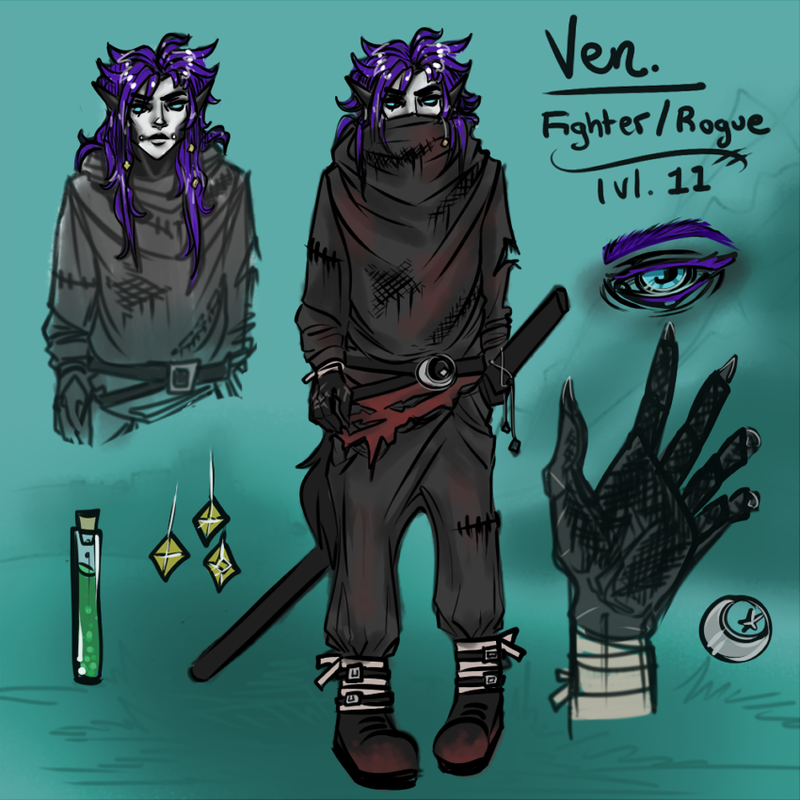 ×
---
×
(( collects poisons, demonic artifacts, and bladed weapons ))
Pet Treasure
Razor Edge Emeralds
Immortal Eternal Assassin Blade
Ninja Katana
Blackheart Blade
Cursed Demon Sword
Nobles Rapier
Neutrality Pin
Nightmare Fuel
Darkness Soul Stone
Cyanide Poison Vial Kit
Cyanide Poison Bottle Kit
Arsenic Poison Vial Kit
Arsenic Poison Bottle Kit
Ricin Poison Vial Kit
Ricin Poison Bottle Kit
Hemlock Poison Vial Kit
Hemlock Poison Bottle Kit
Belladonna Poison Vial Kit
Belladonna Poison Bottle Kit
Candied Pink Fairy Dust
Candied Purple Fairy Dust
Candied Blue Fairy Dust
Candied Orange Fairy Dust
Pale Cologne
Bile Colored Cologne
Nauseous Cologne
Deceptively Blood Colored Cologne
Premium Aged Poison
Fester Poison
Chilled Rodent Poison
Bottled Coalbra Venom
Poisonous Cauldron
Bubbling Venom
Poison Apothecary Bottle
Toxic Apothecary Bottle
Acidic Throwing Vial
Candied Black Fairy Dust
Cherry Flavored Poison
Blue Raspberry Flavored Poison
Tutti Frutti Flavored Poison
Lemon Lime Flavored Poison
Orange Flavored Poison
Spider Venom
Scorpion Venom
Snake Venom
Fake Bloodred Potion
Vial of Dark Water
Strange Glowing Vial
Empty Rounded Flask
Empty Flask
Clear Glass Handled Flask
Mostly-empty Vial
Broken Flask of Liquid Shadow
Winning with a Rapier
Winning with a Sword
Winning with a Dagger
Book of Demons I
Book of Demons II
Book of Demons III
Book of Demons IV
Book of Demons V
Pet Friends